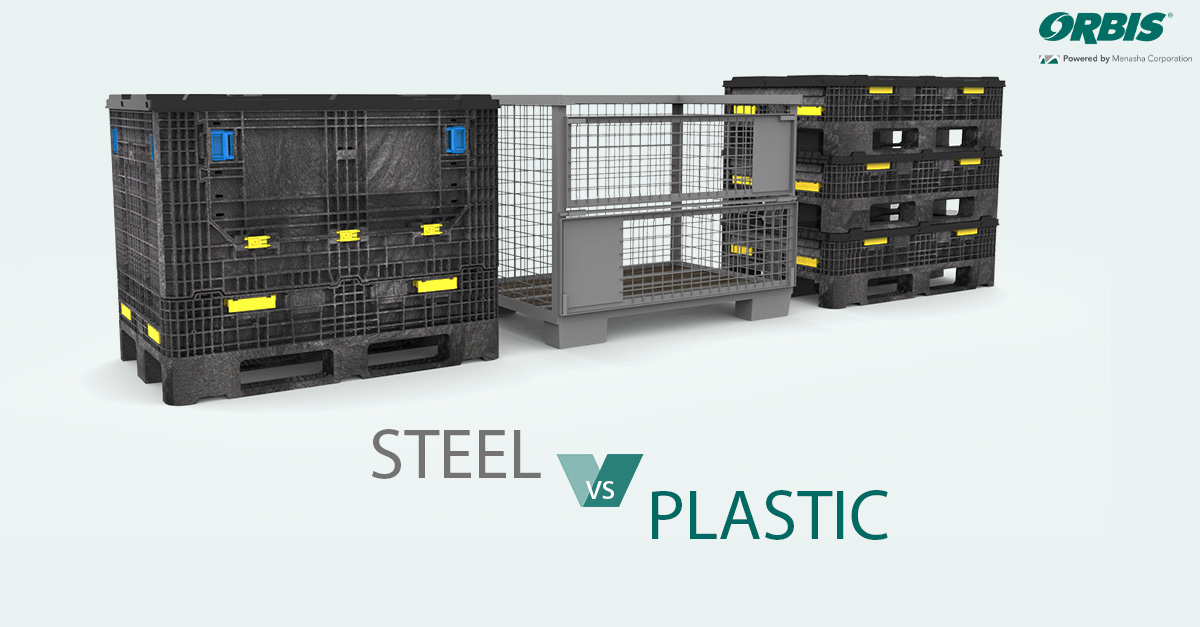 13 Oct

Steel vs. Plastic
STEEL vs. PLASTIC – REUSABLE PACKAGING COMPARISON
AN ALTERNATIVE TO THE STEEL GITTERBOX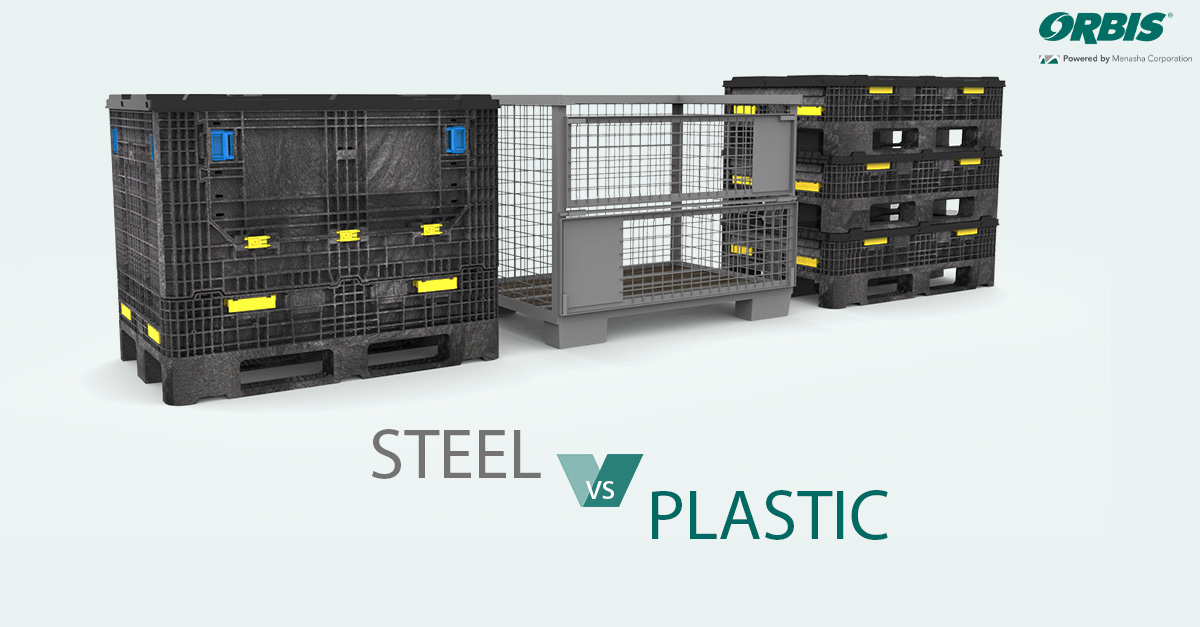 In manufacturing industries such as automotive, steel packaging is still the go-to solution for transporting parts. They are robust, durable and have high weight capacities. But all these characteristics apply to plastic pallet boxes, too. So, what are the differences? We compared both solutions one to one and here's what we found out.
Gitterbox vs. GitterPak®
The most used steel packaging solution is the gitterbox: The Euro gitterbox consists of a steel frame construction with a 1200 x 800 mm European standard footprint. The container is normed by the European Pallet Association (EPAL) and used in the European container pooling system. Steel gitterboxes typically have a height of 800 mm and access doors for loading and unloading.
ORBIS Europe has developed a collapsible plastic pallet box that is a 1 to 1 alternative to steel gitterboxes – with several supply chain advantages. Both solutions are based on the European standard footprint 1200 x 800 mm and offer high weight capacities. Here are the differences: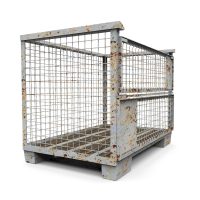 Outside dimensions: 1240 x 835 x 970 mm
Steel cage with wooden base, risk for product damage caused by rusting packaging elements
Non-modular design, one access door
Open on all four sides
High weight capacity of up to 1000 kg, around 85 kg tare weight
Non-collapsible, fixed-wall design, no storage and truck space savings, 78 units per truck
Low acquisition costs
Limited repairability, resource-intenisve disposal of damaged gitterboxes
Recycling process is costly, high temperatures needed
GitterPak® – Plastic Gitterbox 
European standard footprint 1200 x 800 x 960 mm
100% plastic design with recycled materials, reduced CO2 emissions by around 60 kg per load carrier
Modular design, multiple access door configurations available
Closed walls ensure product protection
Weight capacity of 900 kg with relatively low tare weight
Collapsible design for optimised space utilisation and reduced shipping costs, 272 units per truck
Easy and quick repair without special tooling for a longer service life
Long-term cost savings, quick ROI, material buyback option
100% recycling of obsolete load carriers
By optimising space utilisation and product safety, the GitterPak® is a sustainable, cost-efficient and space-saving alternative to conventional steel packaging. It is a plastic gitterbox. Higher initial acquisition costs are compensated by lower operational costs, a long service life and less product damage. The all-plastic design with a smooth inside surface does not rust and therefore prevents products from getting damaged.
With foldable containers, companies improve transport efficiency in return transport. When folded, one truck load holds up to 272 folded, empty containers compared to 78 fully assembled (steel) boxes. The secure, stackable design further improves space utilisation. At end-of-life, ORBIS offers to buy back obsolete plastic packaging and uses the raw materials for new packaging production – creating a closed raw material and product life cycle.
Are you interested in testing the GitterPak® as a steel gitterbox alternative in your supply chain? Our packaging consultants are happy to support.

    +49 2233 619 2072


   europe@orbiscorporation.com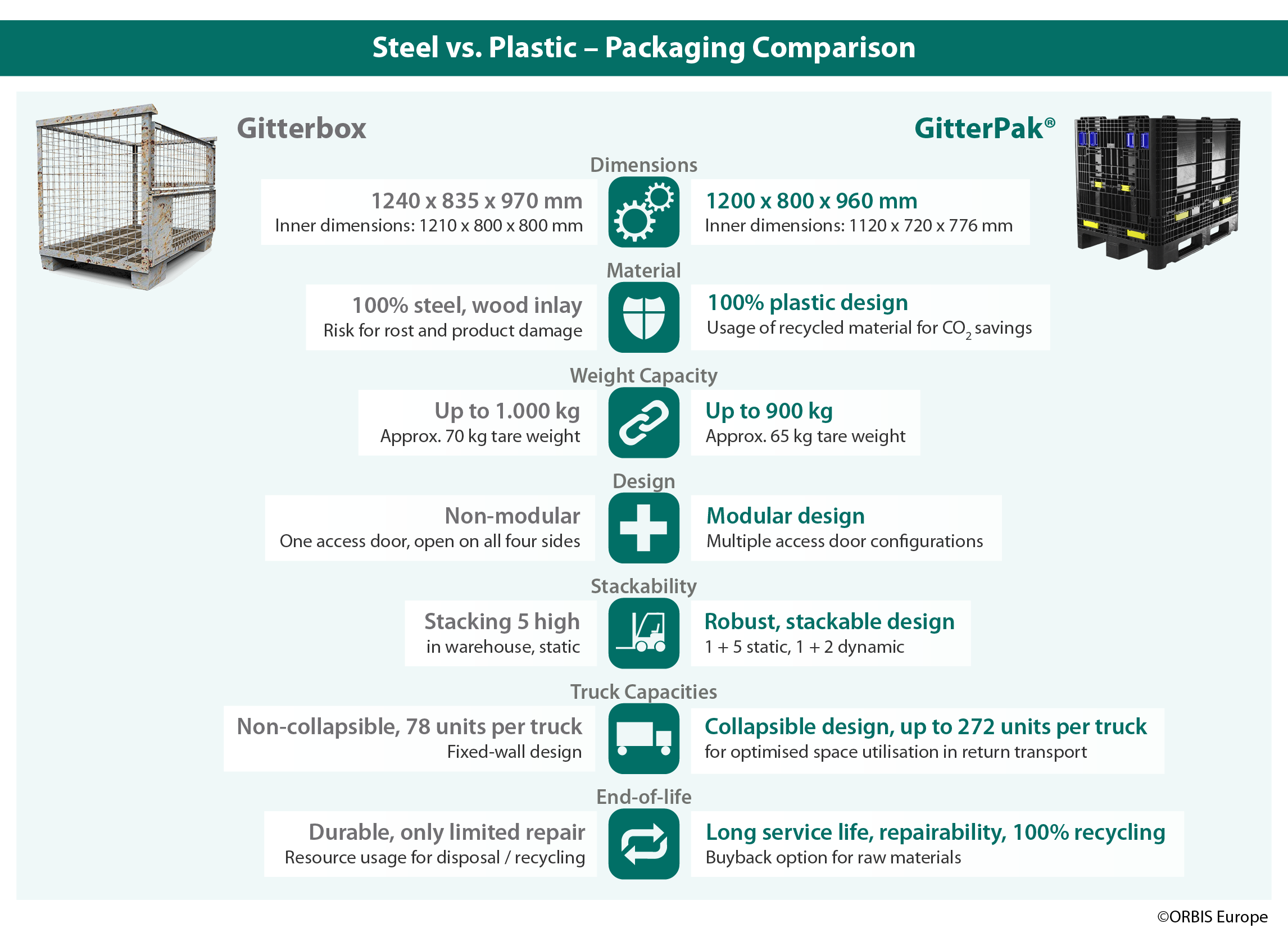 More Articles in Our News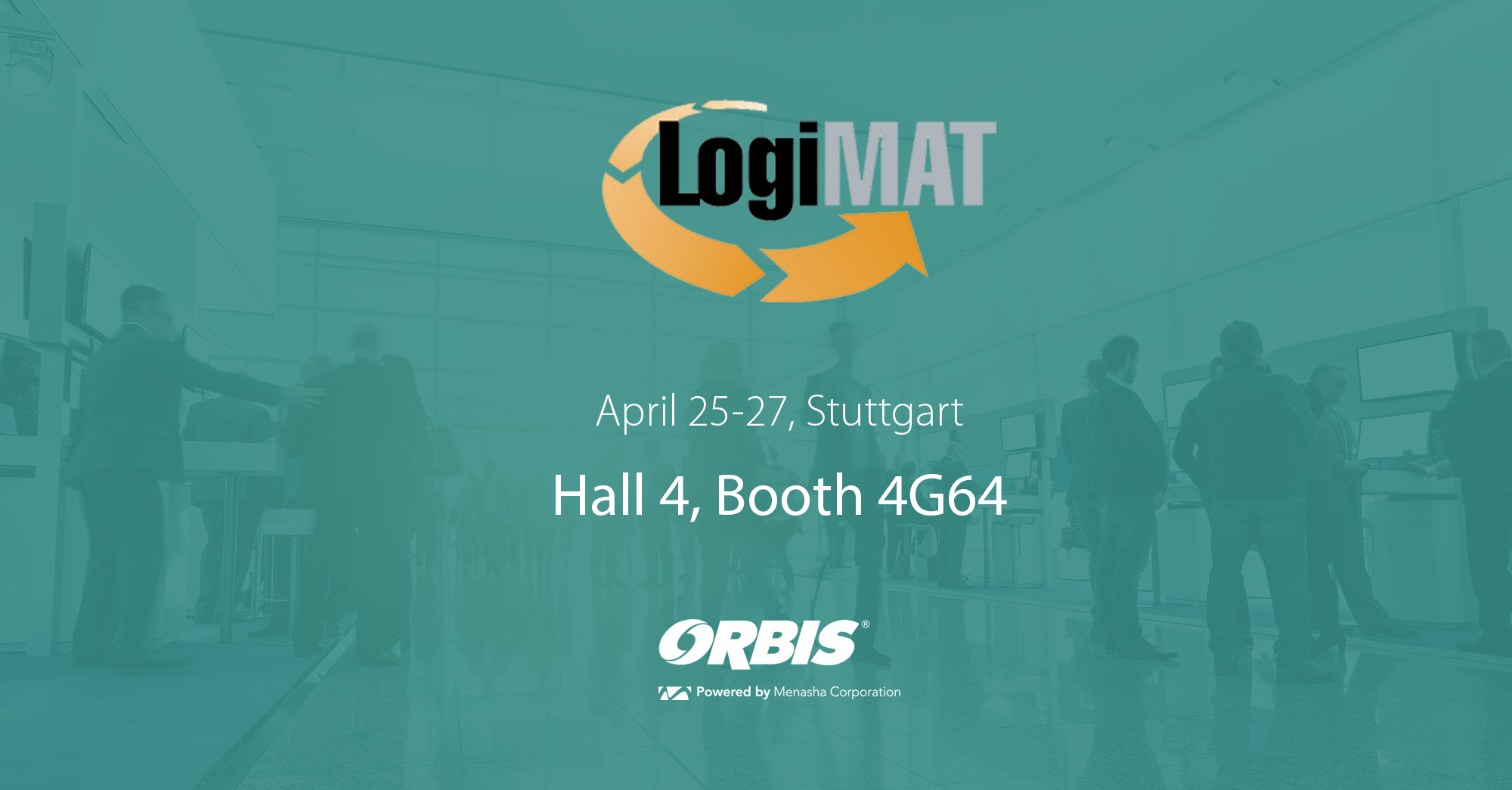 ORBIS Europe at LogiMat 2023
The ORBIS Europe team is attending LogiMAT 2023 (April 25th-27th in Stuttgart), the International Trade Fair for Intralogistics Solutions and Process Management. At booth 4G64, hall 4, we are exhibiting sustainable and durable plastic packaging solutions for various industries. That includes Fast Moving Consumer Goods (FMGC), Food & Beverage, Industrial Manufacturing, Automotive and Dangerous Goods. Want to be part of LogiMAT? Secure your code for free sign up.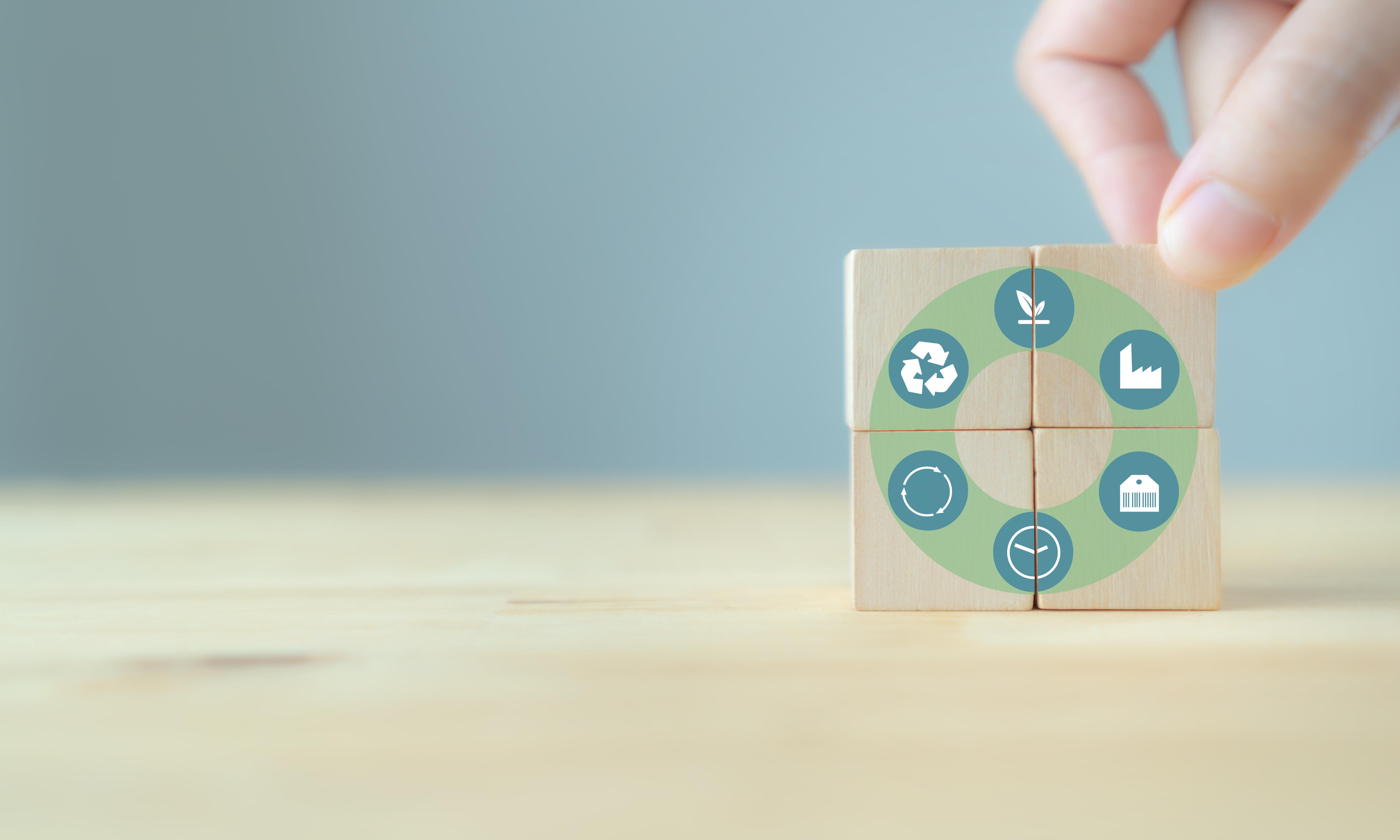 The Circular Product Life Cycle
ORBIS Europe develops and manufactures reusable plastic packaging solutions. The plastic foldable large containers and pallets provide sustainable and efficient alternatives to steel, wood and one-way packaging. With innovative manufacturing processes, a durable design and recyclability, the product life cycle follows the circular economy principle. Check out our videos on production, supply chain benefits and recycling.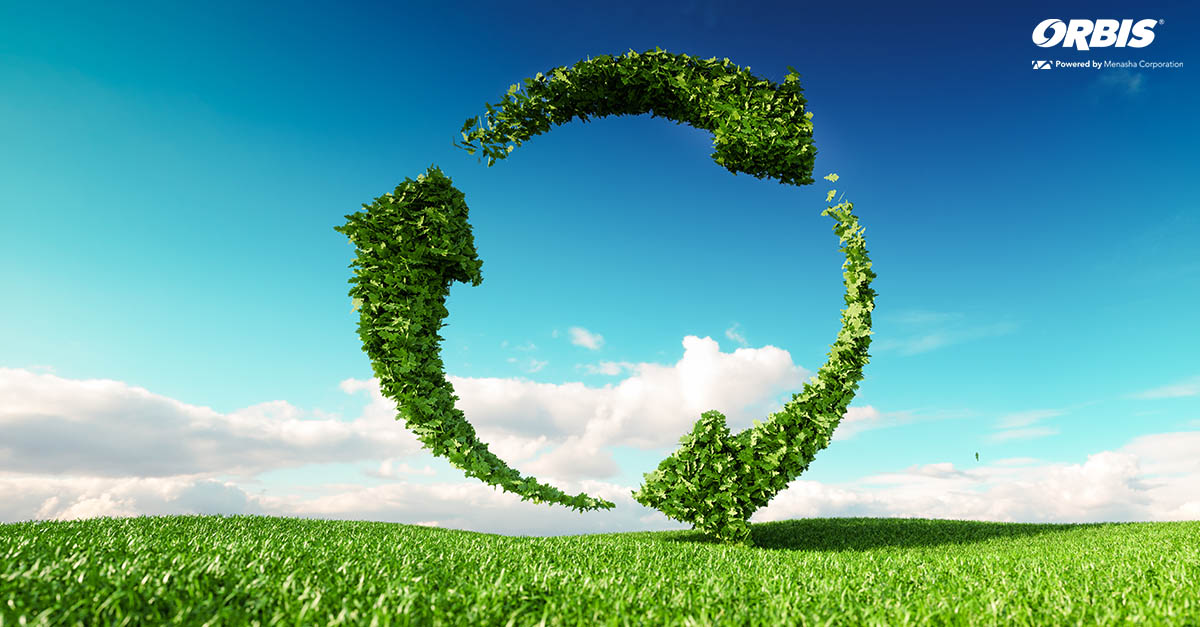 Building More Efficient Supply Chains with Reusables
Due to economic and political crises, global supply chains are more fragile than ever. At the same time, companies are dealing with increasing consumers' expectations for sustainability initiatives. The supply chain is a good place to start when looking to improve efficiency and sustainability in the business. Learn more about the benefits that reusables can bring to your supply chain.