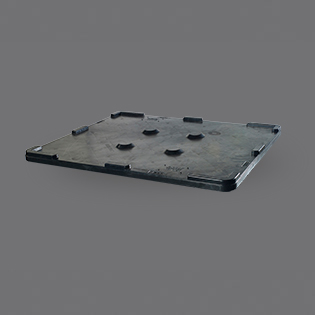 22 May

Accessories BulkPak Family
LIDS AND INTERIOR PACKAGING



FOR FOLDABLE LARGE CONTAINERS


INNOVATIVE

DURABLE

SUSTAINABLE
Compatible with ORBIS BulkPak® Family
Dust protection
Secure stacking
Compatible with standard footprints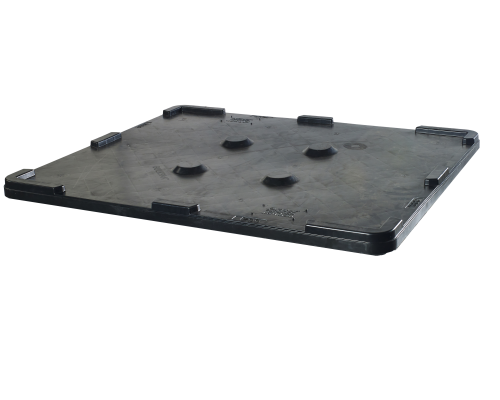 Plastic Foldable Large Containers with Cover
ORBIS lids and covers are the perfect addition to our product offering of plastic foldable large containers. The covers are compatible with the BulkPak® Family shipping boxes and protect parts from dust and contamination during storage and transport. Due to the special design, the lids allow for secure stacking of bins. The innovative manufacturing process makes our non-hinged lids and covers particularly durable and robust.
Customised Inner Packaging Options for Improved Product Protection

We offer individual interior packaging solutions for all our returnable shipping boxes. For improved packaging density, our dunnage options are a customised to the component and the container used. Our interior packaging is suitable for sensitive and fragile parts. Using ORBIS plastic FLCs with project-specific inner packaging options leads to increased efficiency and less product breakage while decreasing logistics costs.
Benefits and added value of ORBIS transport bins with lid

Sustainable: reusable, recyclable

Quality, Service and attractive ROI

Lower risk of product damage

Robust with long service life

Secure stacking and handling

Buyback option for obsolete load carriers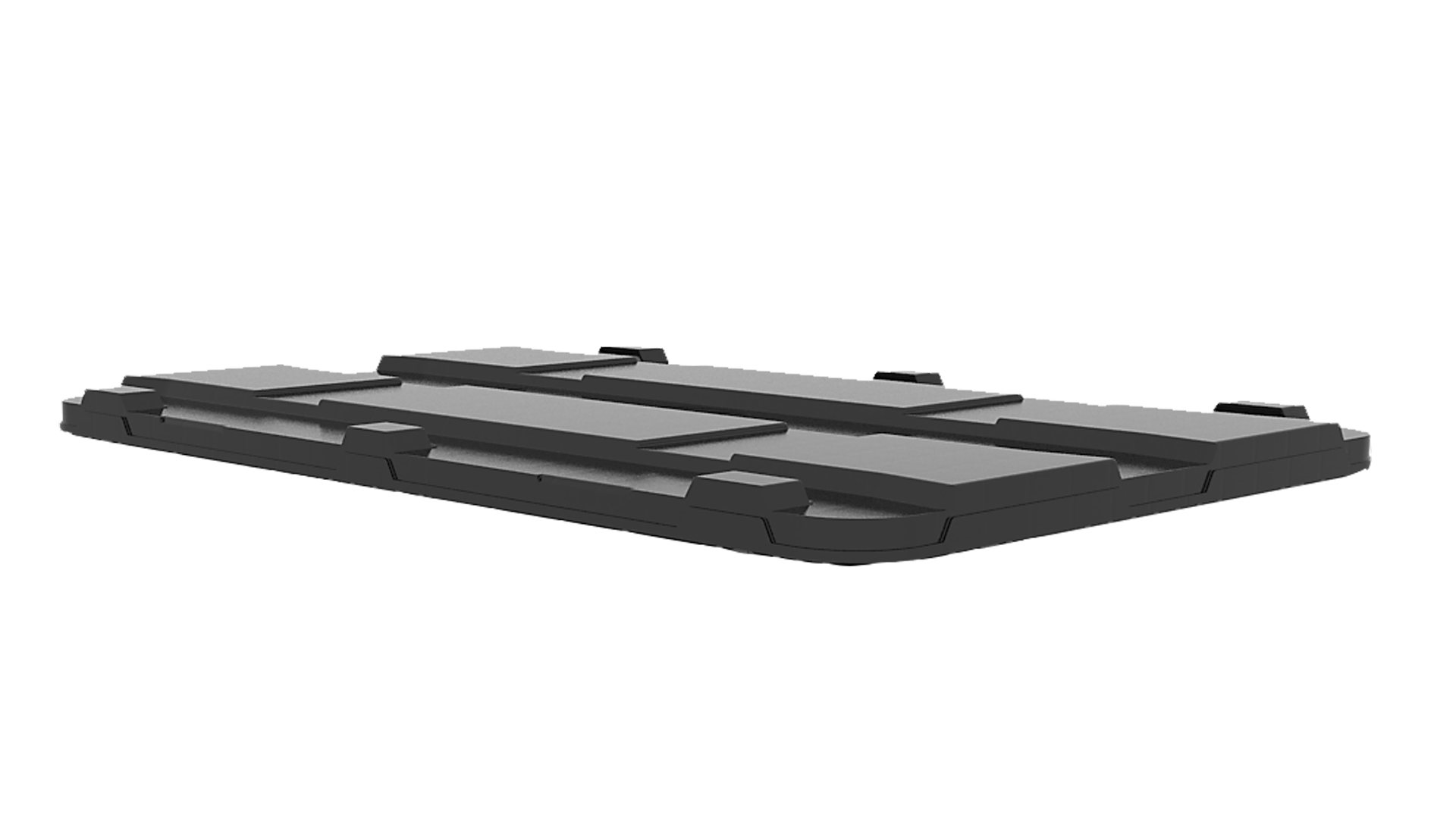 Compatible with the
ORBIS GitterPak

®

(1200 x 800)
The CHDB1208 Top Cap is designed to fit seamlessly on all ORBIS FLCs with a 1200 x 800 footprint. This dust cover is the perfect addition to the ORBIS Europe GitterPak®.
| | |
| --- | --- |
| Compatible Top Cap | CHDB1208 Top |
| Manufacturing Process | High Pressure |
| Material | HDPE |
| Outside Dimensions (L x W x H) | 1225 x 825 x 51 |
| Weight (kg) | 5,4 |
Compatible with the ORBIS HDB1210 (1200 x 1000)
| | |
| --- | --- |
| Compatible Top Cap | CHDB10210 Top Cap |
| Manufacturing Process | High Pressure |
| Material | HDPE |
| Outside Dimensions (L x W x H) | 1213 x 1013 x 52 |
| Weight (kg) | 5,75 |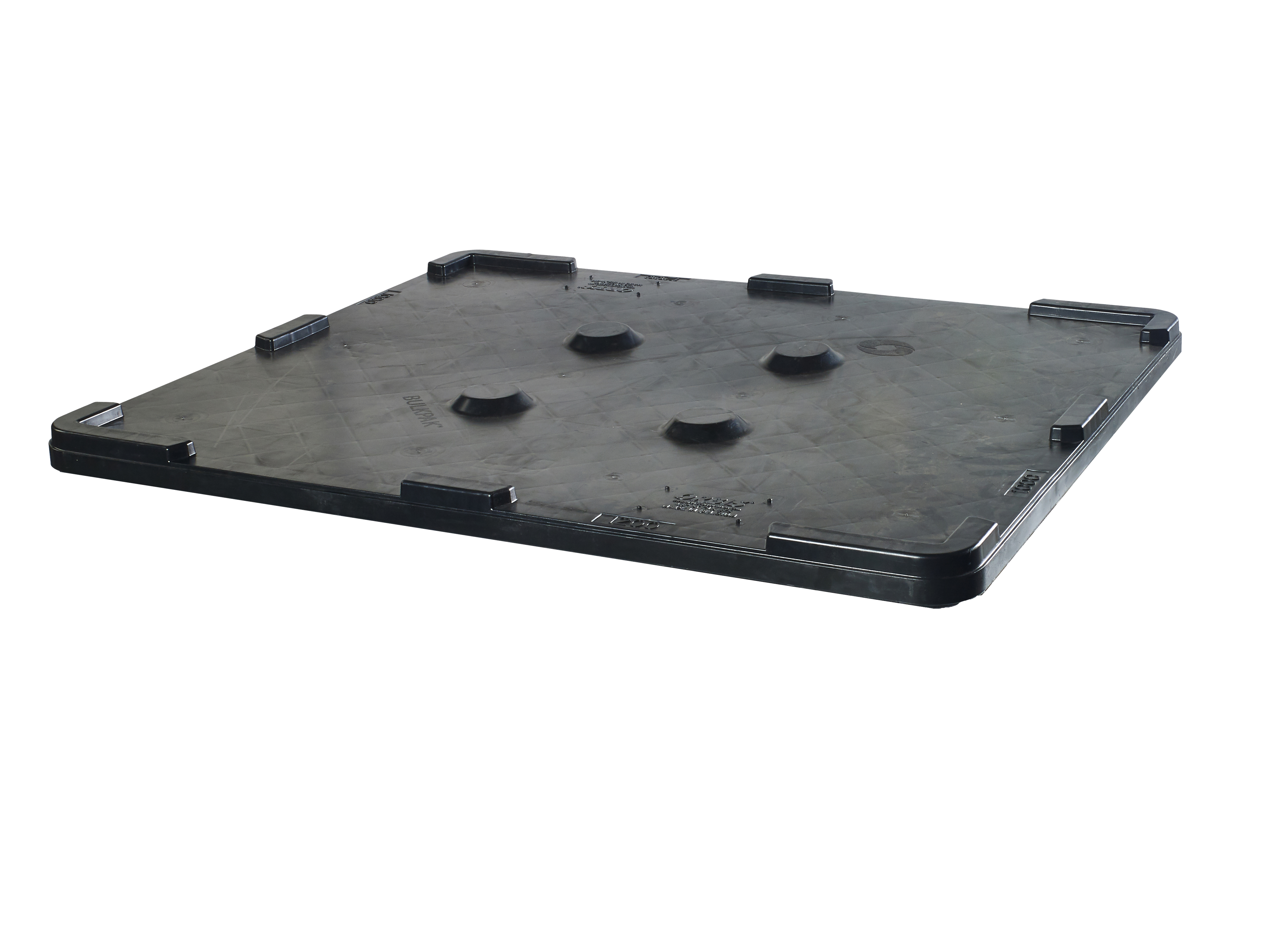 All ORBIS FLCs and XXLPaks are available with dust covers that are adapted to heavy-duty applications. Special sizes and extra-large covers are available upon request.
| | |
| --- | --- |
| Compatible Top Cap | CHDR3230 |
| Outside Dimensions (L x W x H) | 838 x 787 x 76 |
| Inside Dimensions (L x W) | 775 x 823 |
| Product Clearance | 43 |
| Weight (kg) | 4,6 |
| Special sizes for ORBIS XXLPak | 1435 x 1219 / 1638 x 1219 / 1778 x 1219 |
Protective interior dunnage solutions
Dunnage is the interior packaging that is used to store goods safely inside the ORBIS foldable large containers. Custom designed for the customer's products, ORBIS' interior packaging solutions protect parts from dust and contamination during storage and transport. We design dunnage solutions according to part size and weight.
Custom interior packaging for:

Ideal part positioning and separation
Shock resistance
Optimised pack density
Maximum container capacity
Highest possible part protection
ESD sensitivity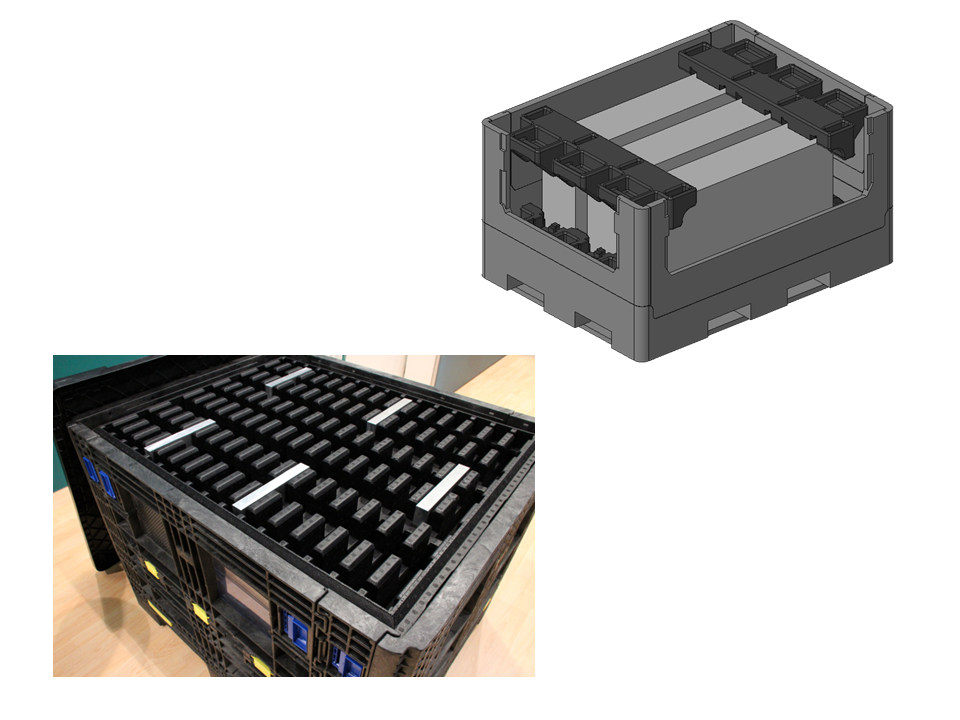 Request an individual quote
Sales Team Europe

   +49 2233 619 2072


   europe@orbiscorporation.com
If you need additional information on our products
or would like to request a quote,
we are happy to help.
Our Foldable Large Plastic Containers
About bulk boxes with top cap
Plastic foldable large containers with cover

During storage and transport, components need protection from dust and contamination. ORBIS offers a portfolio of covers and top caps, that are compatible with our foldable large plastic containers. Our covers are not hinged and removable for easy loading and unloading. The special lid design allows for secure stacking of bins (up to 1 + 5 static / 1 + 2 dynamic). Like all plastic shipping boxes, our top caps are manufactured using an innovative process for a robust and durable design. We use recycled plastics and thereby reduce CO2 emissions. ORBIS covers are the perfect addition to our range of foldable large containers.
Custom interior packaging and dunnage

In order to prevent losses across the supply chain, product protection is a key focus for companies. We offer packaging aids that are compatible with the different transport bins and protect the packaged goods from contamination and damage. Individual interior packaging solutions are customised according to the specific product and the container used to ship the goods. We look at factors such as part size, part weight, maximum container capacity and ideal part positioning to design the right inner packaging solution. We ensure that your product arrives at the destination in the same condition it was packaged, while improving packing density and efficiency. By combining robust bulk containers with fitting top caps and custom dunnage solutions, your products are safely packed.