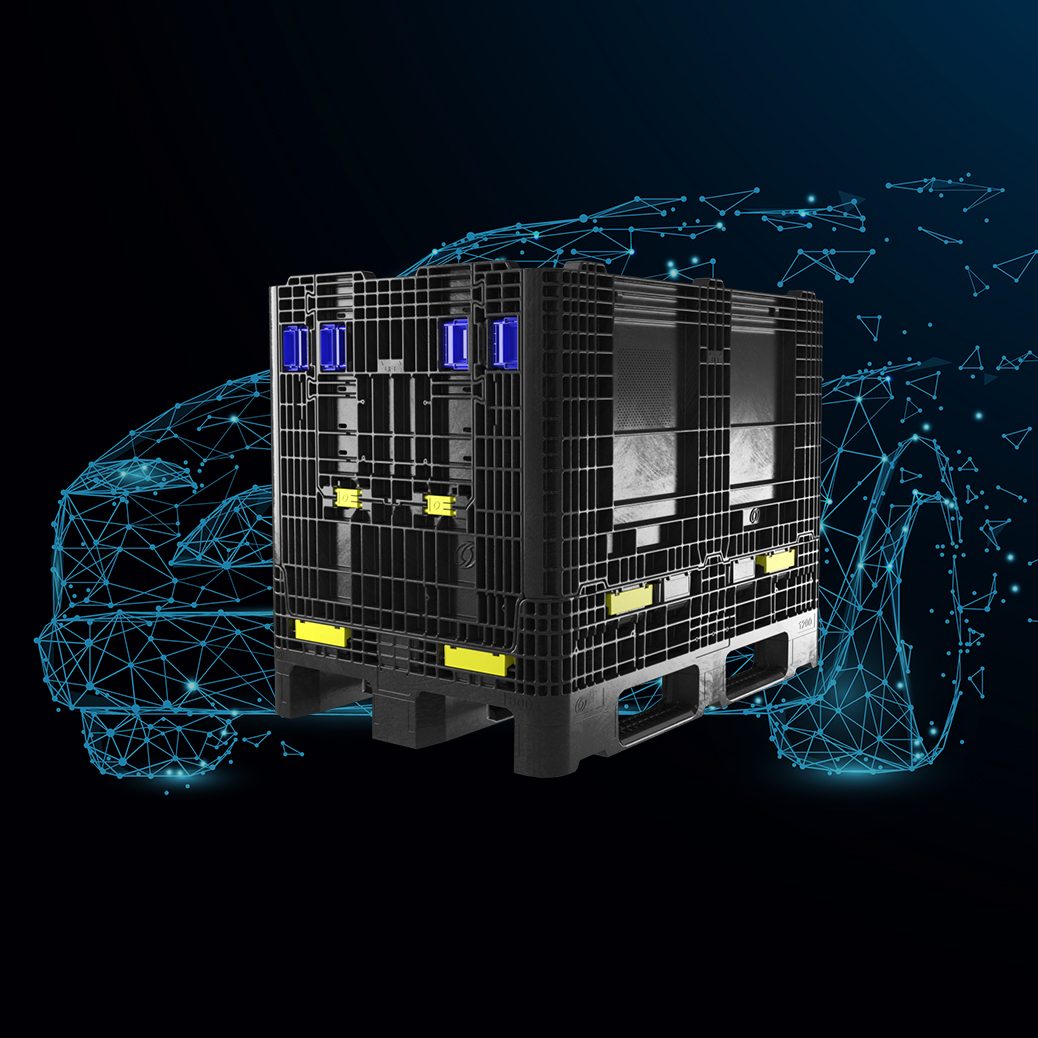 15 Apr

BulkPak Family Overview
FOLDABLE LARGE CONTAINERS (FLC)


INNOVATIVE

DURABLE

SUSTAINABLE
Up to 900 kg weight capacity
Stackable 1 + 5 static / 1 + 2 dynamic
Return ratio 1 : 3
Available with 0-4 doors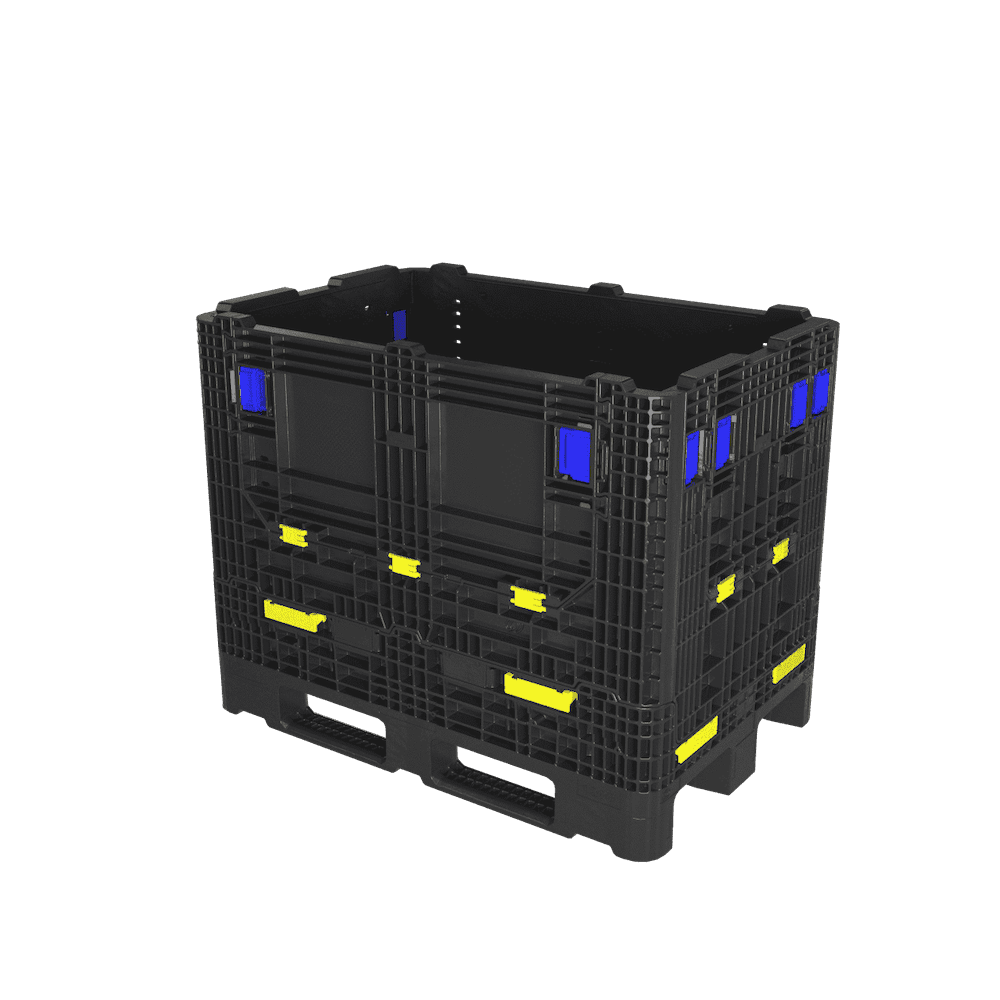 BulkPak® Foldable Large Containers 360° View
Foldable Large Containers – for Automotive & Industrial
The ORBIS Europe BulkPak® brand of foldable large containers (FLC) helps global automotive and industrial companies streamline part shipments across global supply chains. For increased transport efficiency, our FLC containers are stackable and collapsible with a return ratio of up to 1 : 3. Our portfolio of large collapsible containers is available in European and American standard footprints. We also support our customers by developing individual, project-specific load carriers.
Sustainable, Returnable, Recyclable – With a Weight Capacity of up to 900 kg
ORBIS foldable large containers offer sustainability – across the entire life cycle. That starts with the production of our FLCs: We use recycled materials during the manufacturing process which leads to a reduction of CO2 emissions. Due to their longevity and durability, our large collapsible containers are suitable for green logistics. With a weight capacity of up to 900 kg, companies can transport more parts per bin and optimise space utilisation. Like most returnable plastic packaging, ORBIS FLC containers are 100% recyclable. At the end of a long service life, we offer to buy back obsolete containers and use the raw materials to produce new packaging products.

Benefits and added value of ORBIS FLC containers


Up to 900 kg weight capacity

Collapsible and stackable

Reduced costs for storage and transport

Lower risk of product damage

Durable and robust

Sustainable: reusable, recyclable

Improved workplace safety

No packaging waste
Our Product Portfolio
The ORBIS Europe product range at a glance
ORBIS Foldable Large Containers (FLC) in Detail
Only three different kinds of spare parts for easy and quick maintenance on site – without special tooling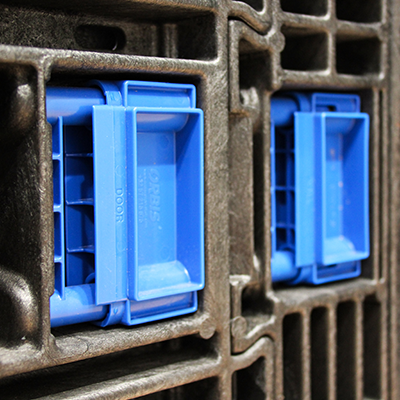 Latches for side walls and doors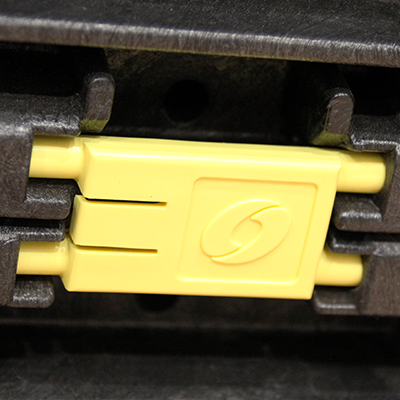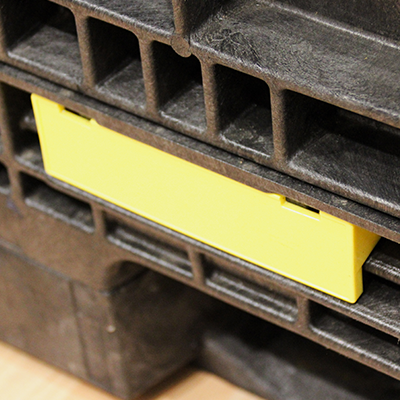 Connectors for exchangeable side walls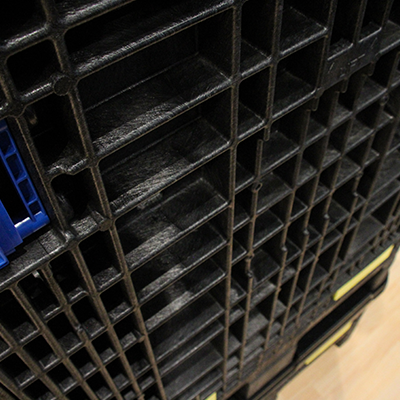 Special wall design for increased stability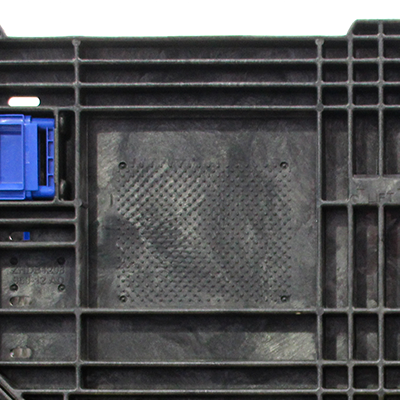 Specific areas for labels and ID plates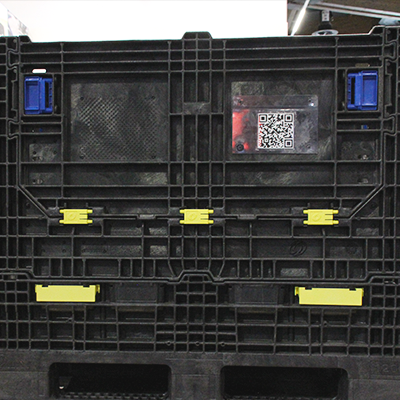 Different door configurations available

Request an individual quote
Sales Team Europe

   +49 2233 619 2072

If you need additional information on our products
or would like to request a quote,
we are happy to help.
Areas of Application
Our plastic foldable large containers are suitable for:
Automotive
For decades, ORBIS has led the conversion of plastic reusable packaging in the automotive industry. Our customers profit from years of experience in implementing collapsible plastic bins at suppliers and OEMs. The ORBIS packaging experts facilitate a well-planned, collaborative approach to maximize efficiency and sustainability in automotive supply chains.
Learn more
Industrial
ORBIS offers complete packaging solutions that maximize product flow efficiency in the industrial manufacturing environment. Our robust large collapsible containers are designed to withstand the rigorous, heavy load requirements in manufacturing industries. With standard-sized footprints, ORBIS reusable plastic packaging solutions can be easily integrated into industrial supply chains.
Learn more
Frequently Asked Questions about ORBIS Plastic FLCs
What is a foldable large container (FLC)?
Foldable large containers (also called: pallet boxes) are large collapsible containers adapted to Standard pallet footprints. They can be manufactured from wood or plastic. As a combination of container and pallet, pallet boxes often have runners. Due to the runners, operators can easily handle the large containers with fork lifts and lift trucks. Added to that, they are collapsible for maximum space savings during storage and return transport. ORBIS foldable large containers (FLCs) are available in different variants and for different applications. Our range of FLC containers includes: European footprint 1200 x 800 mm, ISO-footprint 1200 x 1000 mm, XXL boxes with extended length, optimised for 40′ overseas containers 1190 x 1135 mm. Foldable large containers are robust, durable, collapsible and stackable.
What is the BulkPak® Family?
The ORBIS Europe BulkPak® brand consists of foldable large containers made from plastic. In 1997, the product range was first brought to market in the US as shipping containers for components in automotive and industrial applications. Still today, our heavy-duty bins are successfully used all over the world in a variety of different industries. The plastic FLCs are sustainable alternatives to conventional packaging solutions, such as metal containers, steel gitterboxes or wooden crates.
How does ORBIS manufacture its plastic containers of the BulkPak
® 
Family?
The ORBIS BulkPak® Family is characterised by the special manufacturing process. Using a so-called Low Pressure Injection Moulding Process, ORBIS manufactures very robust and durable large collapsible containers that have a relatively low tare weight. Due to the special process, we can use high percentages of recycled materials, which leads to a CO2 reduction. Foldable large containers help reduce product damage that can result from rust or splinters. After a long service life, ORBIS Europe offers to buy back obsolete FLC containers for the material price. Customers can profit from cost advantages and do not have to take care of disposing the packaging waste. We recycle 100% of the plastic raw materials and use them to manufacture new plastic load carriers.