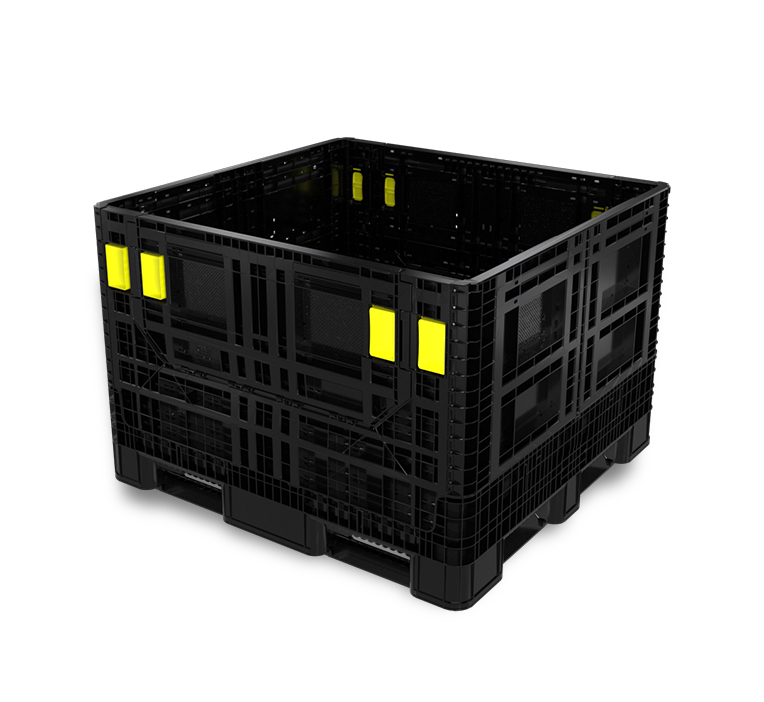 09 Jul

OceanPak®
COLLAPSIBLE OCEAN FREIGHT CONTAINER




INNOVATIVE

DURABLE

SUSTAINABLE
900 kg weight capacity
Stackable 1+5 static / 1+2 dynamic
Return ratio 1 : 2,5
Optimised for 40′ ISO sea container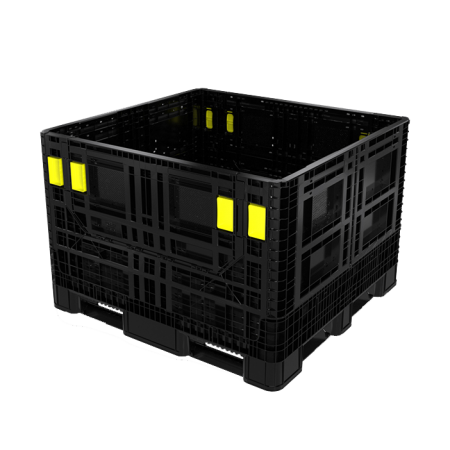 For Intercontinental Ocean Freight
The collapsible heavy-duty OceanPak® is specifically designed for intercontinental shipments and offers an efficient footprint that optimises an ISO sea-container. The reusable plastic containers can be stacked to optimize storage room and folded to reduce volume. When full, a sea container can hold up to 60 bins. When empty and folded, even 160 units can be transported in one load. That increases efficiency and minimizes transport costs during intercontinental shipping.
Sustainability in Intercontinental Supply Chains

In ocean freight, one-way packaging is still widely used. In order to make intercontinental supply chains more sustainable and cost-efficient, ORBIS Europe developed the OceanPak. The returnable plastic FLC, part of the BulkPak® line, is suitable for multiple use over a long service. Manufactured from 100% recyclable materials, the use of reusable packaging products makes the disposal of packaging obsolete. That is why the foldable plastic container is more sustainable than conventional one-way packaging.

Benefits and Added Value of
ORBIS OceanPak®


900 kg weight capacity

Collapsible 1:2,5 and stackable 1+5 (static)

Optimised for ISO overseas containers

No packaging waste and disposal

Durable and robust

Sustainable: reusable, recyclable

Reduced costs for storage and transport

Improved workplace safety
Create the right OceanPak for your application
by choosing the appropriate footprint, door configuration and height.
See Configurator
| | |
| --- | --- |
| Model | HDI119114-84 |
| Outside Dimensions (L x W x H) | 1190 x 1135 x 840 |
| Inside Dimensions (L x W) | 1120 x 1065 |
| Product Clearance | 655 |
| Collapsed Height | 330 |
| Container Capacity (kg) | 900 |
| Weight (kg) | 47 |
| | |
| --- | --- |
| Model | HDI119114-84 |
| 20' Container Capacities (max.) | |
| Collapsed | 63 |
| Assembled | 18 |
| 40' Container Capacities (max.) | |
| Collapsed | 160 |
| Assembled | 60 |
Areas of Application
Our plastic foldable large containers are suitable for:
Automotive Industry
Today's automotive supply chains are global and often intercontinental. Components are transported over long distances between OEMs and suppliers. Heavy-duty plastic containers such as the OceanPak help improve product flow and significantly reduce costs – for more sustainable overseas transportation of parts.
Learn more
Industrial Manufacturing
ORBIS offers packaging solutions that maximize product flow efficiency in intercontinental supply chains of manufacturing companies. The ORBIS OceanPak is collapsible and optimises space utilisation in overseas containers. The robust plastic shipping box is suitable for heavy parts in the industrial manufacturing environment.
Learn more
ORBIS OceanPak® in Detail
Easy and quick maintenance on site – without special tooling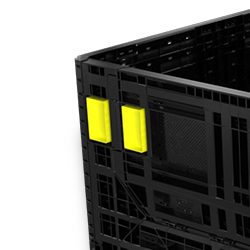 Latches for side walls and doors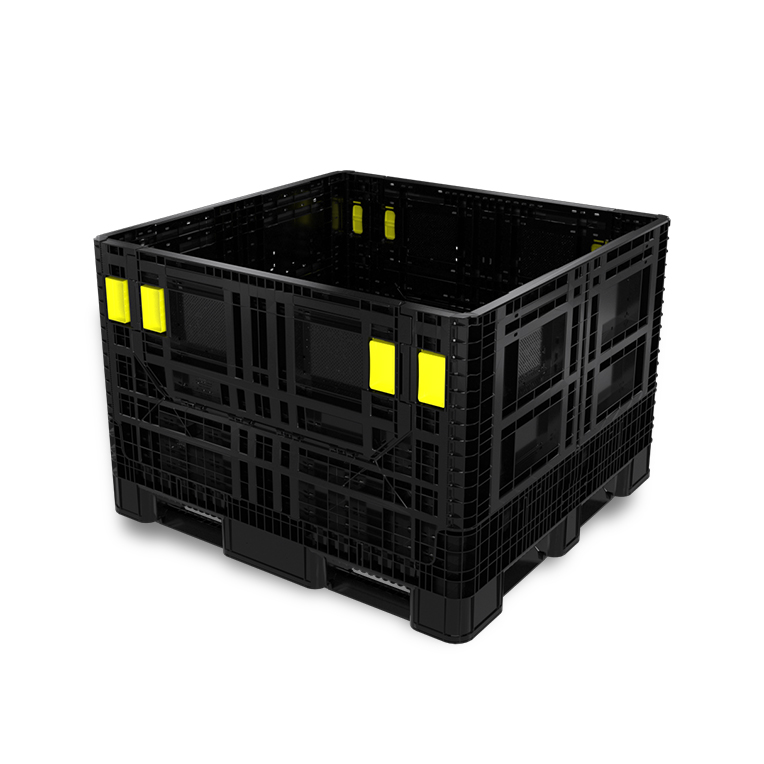 Optimised footprint for 40′ containers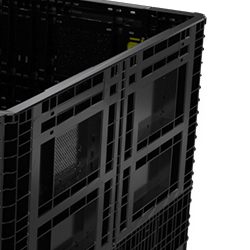 Special wall design for increased stability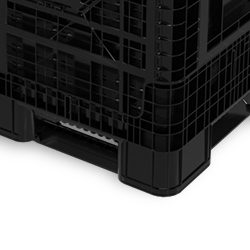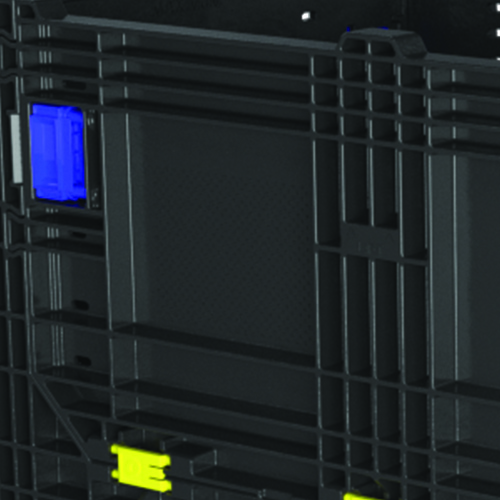 Specific areas for labels and ID plates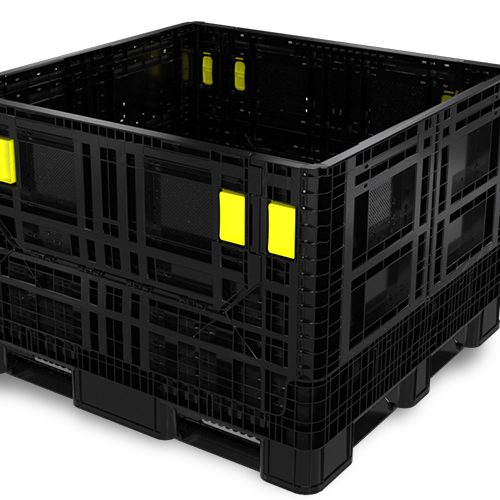 Robust all-plastic design

Other Plastic Foldable Large BulkPak® Containers
Request an individual quote
Sales Team Europe

   +49 2233 619 2072


   europe@orbiscorporation.com
If you need additional information on our products
or would like to request a quote,
we are happy to help.
Frequently Asked Questions About This Product
What are overseas containers?

Ocean freight has become essential for the intercontinental shipment of goods and cargo ships are one of the most important means of transportation on the global marketplace. The most commonly used containers for intercontinental shipments are 20′ and 40′ containers, also called ISO-containers. Due to standardised dimensions, they can be transported on vessels, in trucks or on rails in an effective way. Loading, shipping and unloading is simplified. Overseas containers are mainly manufactured from steel, the corners are often reinforced with cast iron. The inside is equipped with layers of wood. On the outside, a resilient coating protects the container from damage and weather influences at sea. Goods that are packaged in folding boxes, large containers, reusable FLCs and other plastic bins or on pallets with standard dimensions can be transported effectively in ocean freight containers.
How can you improve sustainability in intercontinental supply chains?

While the number of intercontinental shipments increases, the piles of waste are growing likewise. More and more products today are part of intercontinental supply chains and therefore transported by ocean freight. One-way packaging is still widely used, and the return shipment of empty containers is costly. Using disposable packaging, however, is neither sustainable, nor very efficient. For improved space and capacity utilisation ORBIS has introduced a returnable foldable large container (FLC). The OceanPak plastic bin is stackable and collapsible when empty. That increases efficiency and minimizes transport costs during intercontinental shipping, especially during the return transport. At the same time, the use of reusable and recyclable packaging products makes the disposal of packaging obsolete. Plastic packaging is used over and over during a long service life and eventually recycled which helps increase sustainability in intercontinental supply chains.