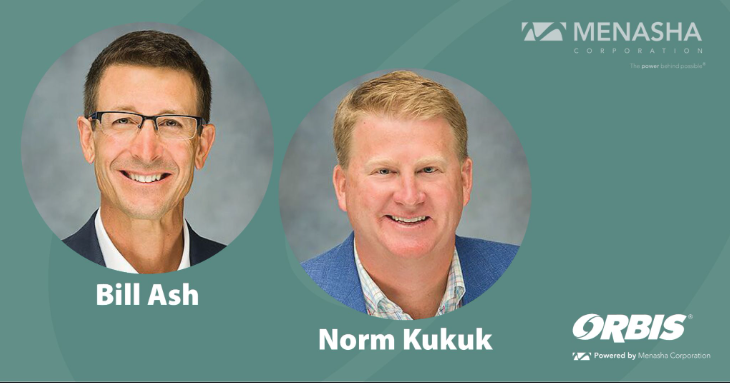 14 Mar

Leadership Changes at ORBIS
ORBIS and Menasha Announce Leadership Changes
Norm Kukuk and Christopher D. Drees appointed to leadership positions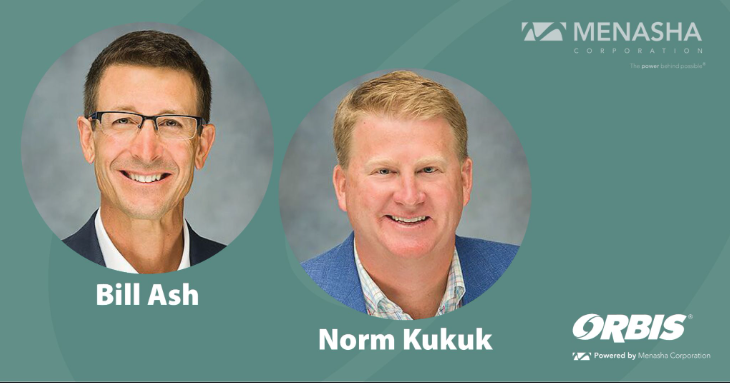 Long-time President Bill Ash to retire; Norm Kukuk named President
ORBIS® Corporation, an international leader in reusable packaging, has announced the upcoming retirement of current President Bill Ash and the appointment of Norm Kukuk to succeed him as president of ORBIS, effective March 31, 2023.
Bill Ash has a long history with ORBIS: He joined the company in 2003, was named vice president of finance in 2004 and assumed the role of president in 2009. Under his leadership, ORBIS delivered unprecedented growth while establishing a very high standard of commitment to employees, customers, suppliers and communities. "It was a privilege to have served ORBIS," Ash said. "I worked with incredible employees, customers and community members, and am confident in ORBIS' continued success and growth under Norm's leadership and vision."
Incoming President Norm Kukuk has been with ORBIS even longer. He started his career in 1998 as an associate product manager. Following numerous promotions within ORBIS, Norm assumed the role of executive vice president of sales in 2020. "I'm exceptionally honored to be named president of ORBIS," Kukuk said. "Our people and our products make a real impact on our customers' supply chains. There is no better time for sustainable, reusable packaging in this ever-evolving circular economy. It's my privilege to serve as a steward of this brand." Norm will also be overseeing the Europe business of ORBIS.
James M. Kotek to retire as Menasha Corporation President and CEO; board appoints Christopher D. Drees as successor
The leadership changes don't stop there: ORBIS' mother company Menasha Corporation announced that James M. Kotek will retire from his position as President and Chief Executive Officer in March. The Menasha Corporation Board of Directors has appointed Christopher D. Drees to succeed Kotek effective March 13, 2023. Drees will also join the Menasha Corporation Board on that date.
"It has been an extraordinary honor to serve as Chief Executive Officer of Menasha Corporation," said Kotek. "To have had the opportunity to lead such a unique and historic business has been humbling. I'm proud of the success we achieved and of every employee who contributed to making that success possible. Finally, I'm confident that Chris Drees is the right leader to build on that foundation and drive the Company to even higher levels of success in the future."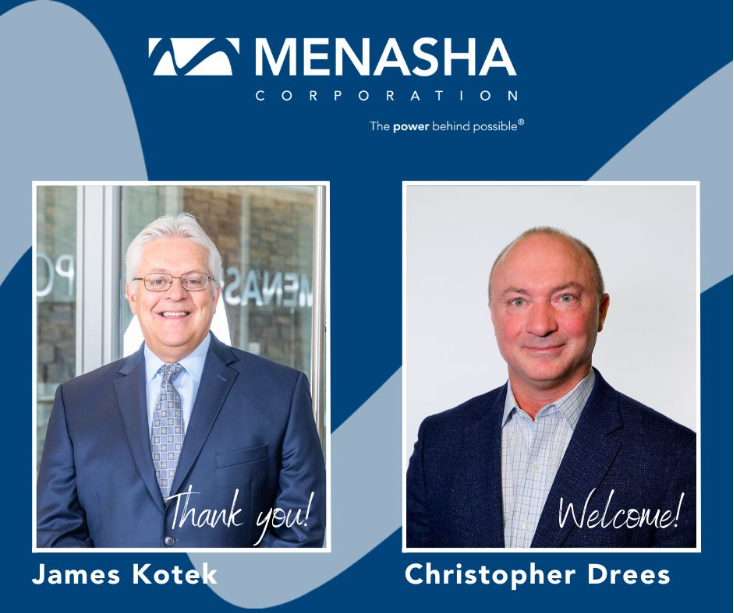 Drees joins Menasha Corporation following a successful 24-year career at Brunswick Corporation, during which he progressed through successively more responsible operational and general management roles culminating in his 2019 appointment as President of Mercury Marine, Brunswick's largest division. "I want to thank Jim Kotek for his distinguished leadership at Menasha Corporation and the Board for its confidence in me as I step into this role," said Drees. "I am honored and excited to lead a company with such a long history of success and one that also gives so much back to the communities in which it operates."
About Menasha Corporation
Menasha Corporation is a leading corrugated and plastic packaging manufacturer and supply chain solutions provider specializing in retail merchandising packaging and displays, plastic reusable containers and pallets, protective packaging interiors, and packaging supply chain and fulfillment services. Comprised of two companies—Menasha Packaging Company and ORBIS Corporation—Menasha Corporation's products and services are used by major food, beverage, consumer products, industrial/automotive, health and beauty, over-the-counter pharmaceutical, and electronics companies. Established in 1849, Menasha Corporation is one of America's oldest privately held, family-owned manufacturing companies. Headquartered in Neenah, Wisconsin, the company employs more than 7.000 employees in 100 facilities in North America, Mexico and Europe. For more information, visit www.menashacorporation.com.
About ORBIS
ORBIS engineers and manufactures durable and sustainable transport packaging solutions. With more than 65 years of plastics innovations, ORBIS helps world-class customers move their product faster, safer and more cost-effectively with reusable totes, pallets, containers, dunnage and racks. Using a proven approach, ORBIS experts analyze customers' systems, design a solution and execute a reusable packaging program for longer-term cost savings and sustainability. ORBIS Europe manufactures foldable large containers (FLCs) and pallets from recyclable and recycled plastics. ORBIS Corporation is headquartered in Oconomowoc, Wisconsin (USA), and has more than 3.100 employees and 50 locations throughout North America, Mexico and Europe. Since 2016, ORBIS Europe represents its parent company in the EMEA region with an office in Hürth, near Cologne.
More articles in our news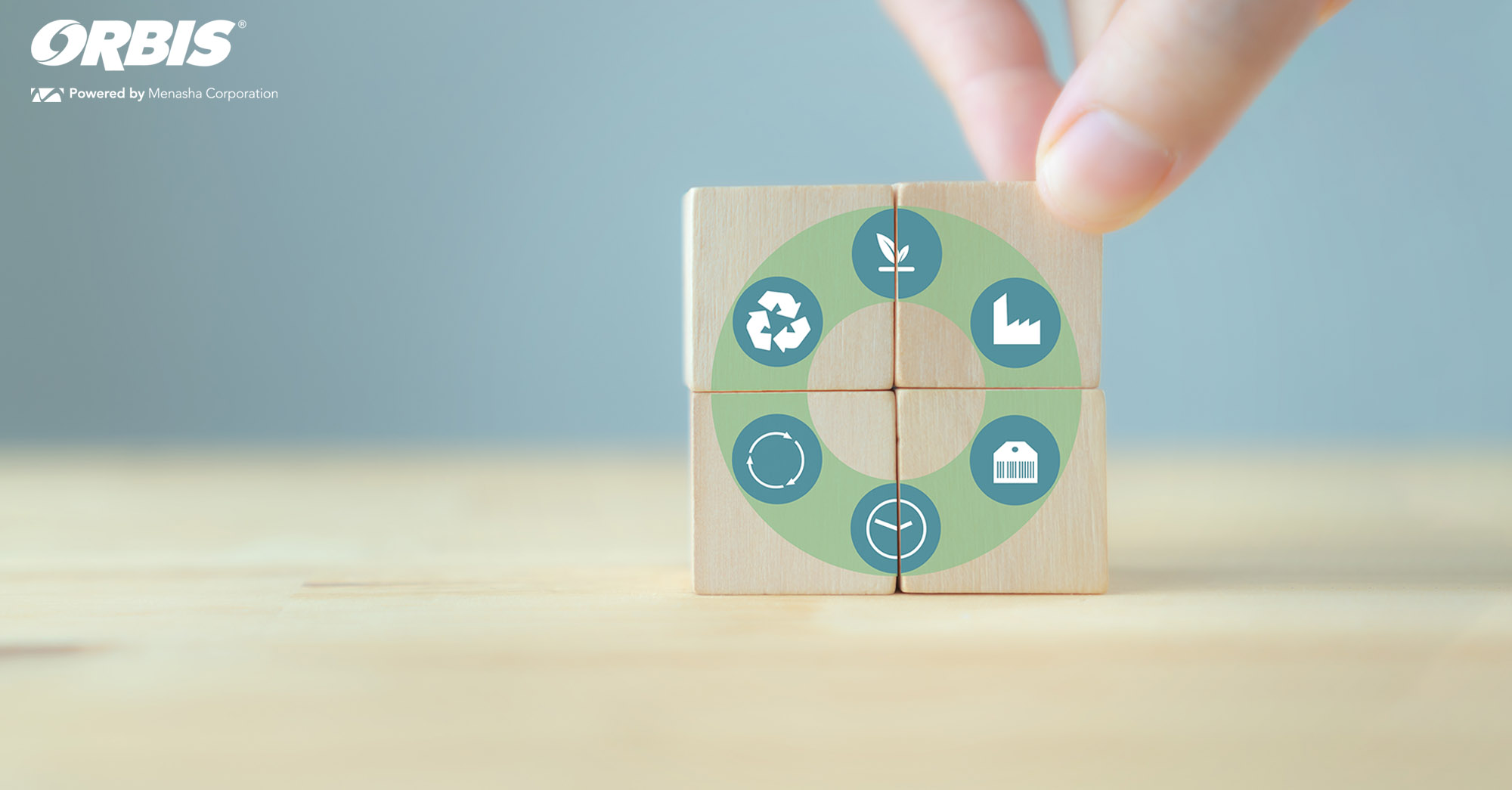 Comparing Single-Use and Reusable Packaging
Environmental concerns are paramount for companies today. Packaging solutions can enable companies to reduce the environmental footprint of their supply chains. To make informed packaging decisions and compare the impact of single-use and reusable packaging, companies can turn to packaging life cycle assessments ("PLCA"). PLCAs evaluate the environmental impact of packaging across its entire lifecycle. Here's how the concept of life cycle assessments aligns with today's sustainability initiatives.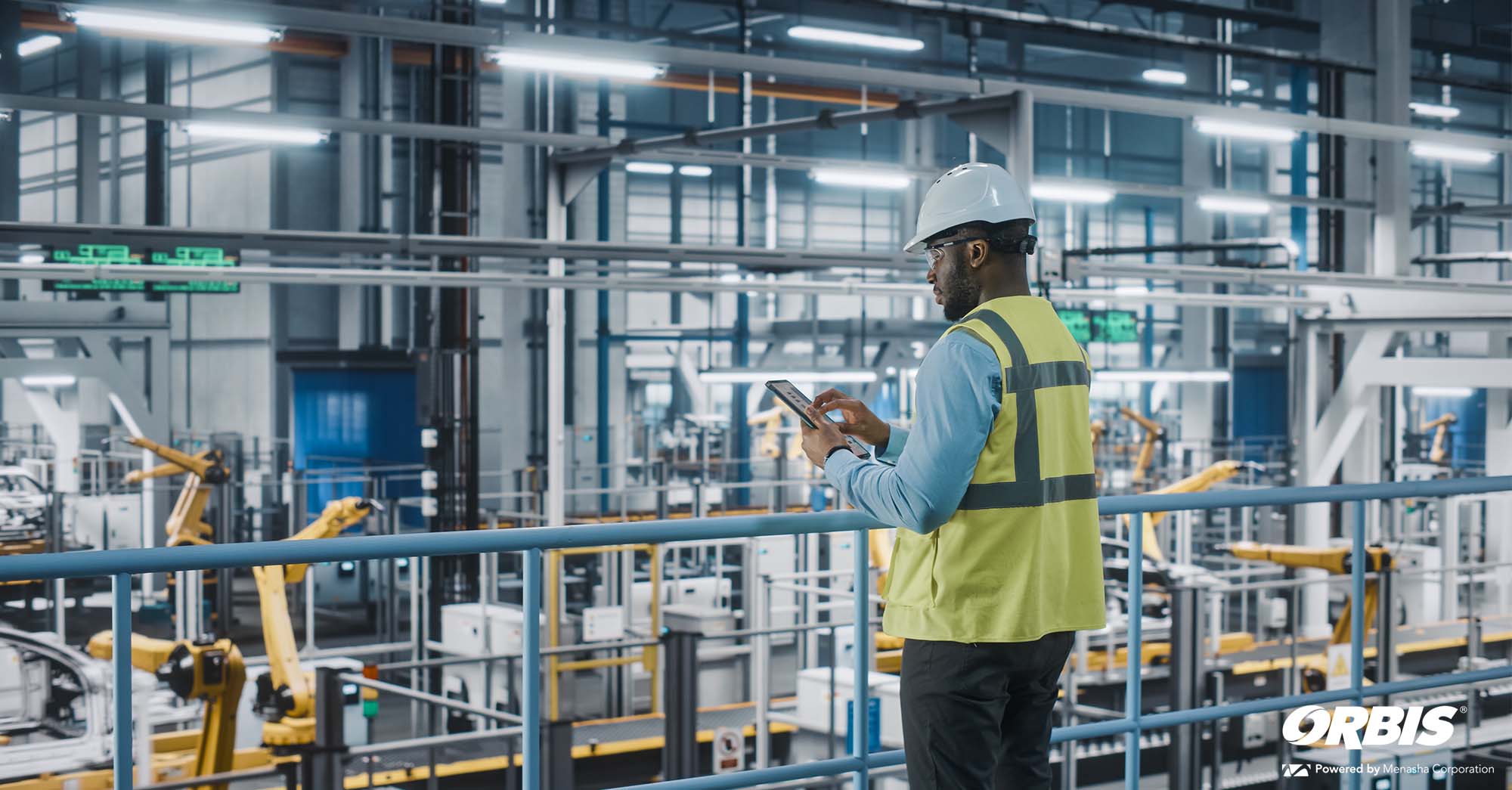 Embracing Automation in Logistics & Supply Chains
In a highly competitive business environment, companies across industries are looking to increase productivity and drive efficiency in their supply chains. One element that plays a crucial role in this automation revolution is: Packaging. Reusable plastic packaging is compatible with a wide variety of automated system requirements. And why is that? The key reasons come from its plastic construction. Hear about some of the benefits.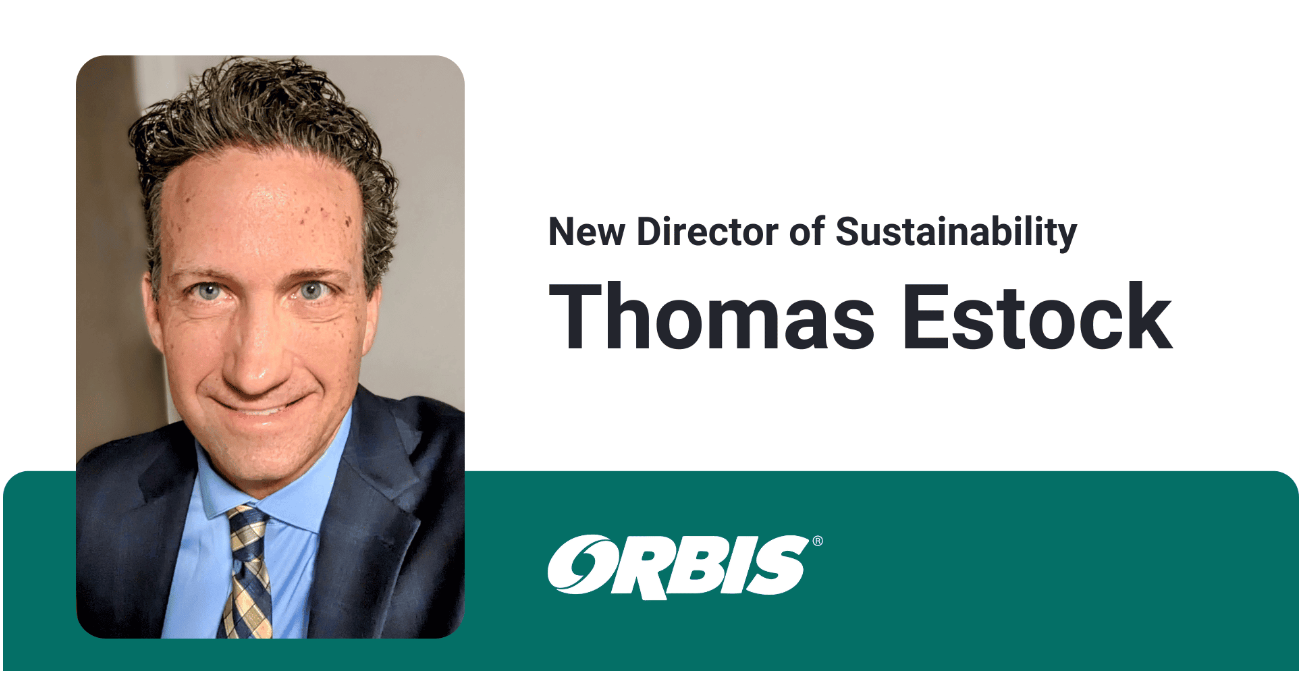 ORBIS Corporation Welcomes Thomas Estock As Director Of Sustainability
At ORBIS Europe, we understand the importance of reducing waste and minimising the use of resources in our customers' and our own operations. That is why ORBIS® Corporation has appointed Thomas Estock as its new Director of Sustainability. The position will focus on furthering sustainability efforts throughout the company, while helping customers improve their sustainability performance and meet their ESG goals with reusable packaging.