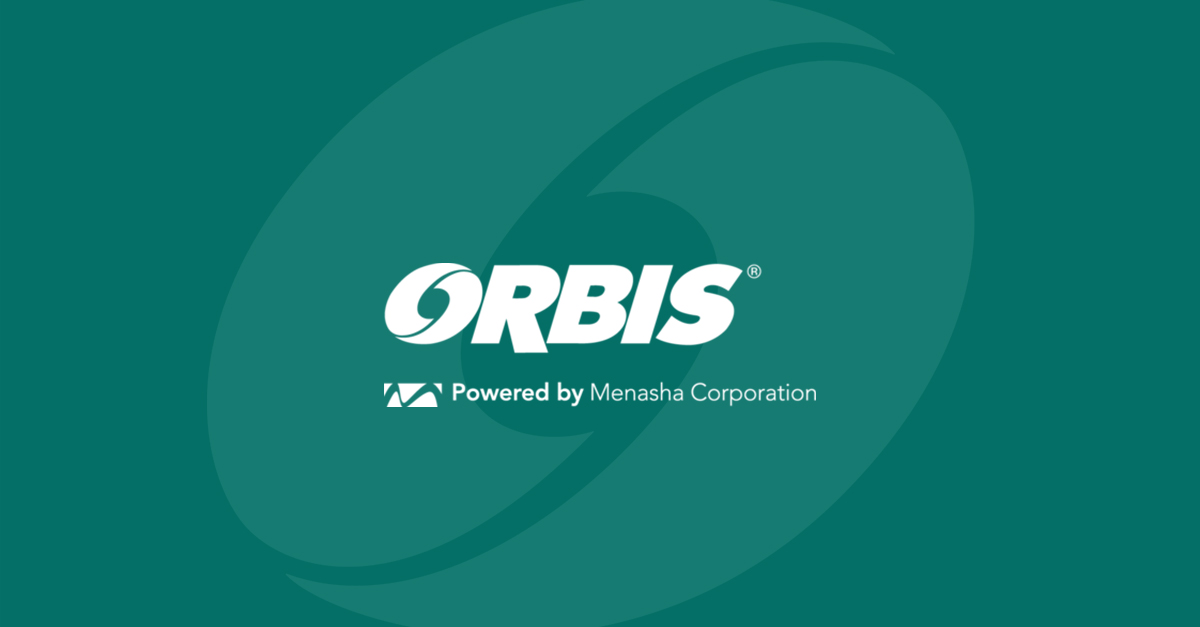 03 Mar

International Leader In Reusable Packaging
ORBIS – A GLOBAL LEADER IN REUSABLE PACKAGING
YOUR ALL-IN-ONE PACKAGING PROVIDER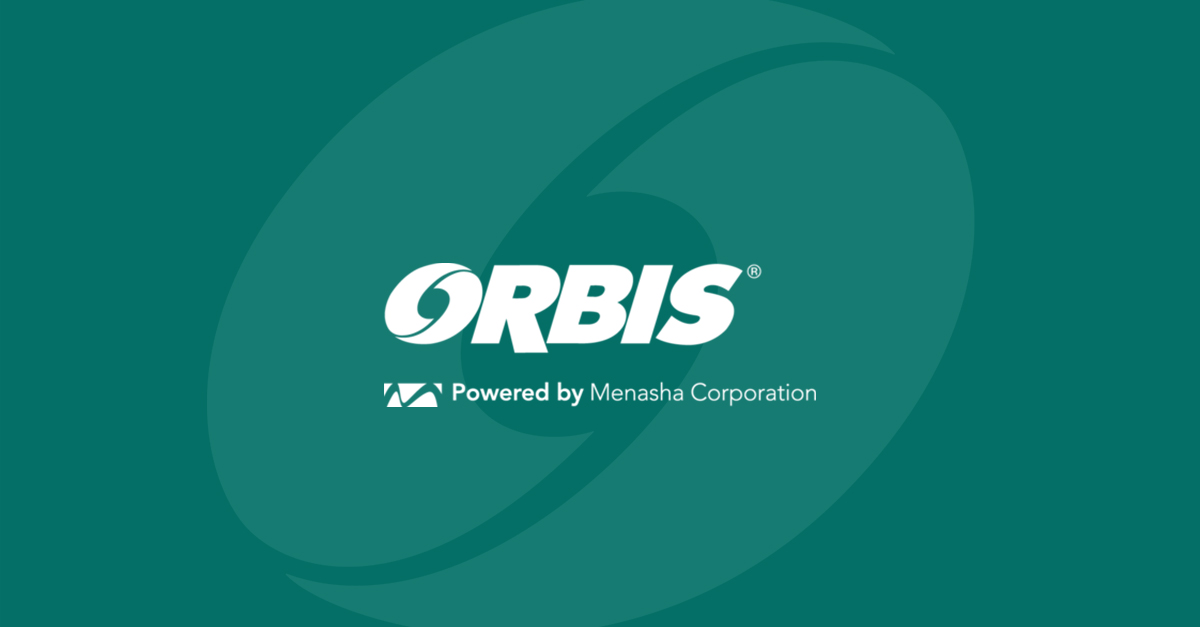 As the leader in reusable packaging, ORBIS is your partner, bringing decades of experience and proven success to provide solutions to intercontinental supply chain problems. ORBIS engineers and manufactures foldable large containers and plastic pallets to deliver truly unique solutions for the most demanding applications – for customers around the globe. Being part of 170+ year old Menasha Corporation, local teams help our global customers create sustainable supply chains. ORBIS has the expertise, resources and proven results from industrial and retail supply chains, like automotive, agricultural equipment, food and beverage.
We are here to serve our customers with innovative products and services to solve supply chain and packaging challenges. To satisfy individual customer requirements, our service portfolio includes consulting and engineering services (life cycle assessments, total cost of ownership (TCO) calculations and more). With comprehensive services and a broad range of reusable packaging, we are offering customers a one-stop-shop approach.
What is reusable packaging?
Reusable packaging, also known as returnable packaging or returnable transport packaging (RTP), consists of durable packaging solutions that are intended to be reused many times. As opposed to one-way, expendable packaging, it is designed for a long service life and years of reuse. Reusable packaging includes foldable large containers, plastic pallets and more. The use of plastic reusable packaging effectively stops waste at the packaging source to prevent the entry of disposable packaging in the solid waste stream. The long service life allows them to be used over and over again in place of single-use packaging and limited-use wood pallets. In that way, reusable packaging enables significant source reduction. Beside sustainability, reusable packaging offers a variety of additional benefits such as compatibility with automation, optimised transportation costs, clean work environments and payback on the investment.
Reusable Packaging Solutions
ORBIS offers an unmatched range of products and services on a global scale. With the broadest range of reusable packaging solutions in the industry, we manufacture plastic load carriers, as well as metal (North America only) and custom solutions to meet specific requirements. Our experts have an unbiased perspective on the unique application. Using a proven approach, they analyse customers' logistics systems and look at existing supply chains to ensure that the solution fits the manual and automated processes. ORBIS develops reusable packaging programs for long-term cost savings and sustainability, including life-cycle comparisons of single use and reusable packaging.
With sustainability and functionality in mind, reusable plastic transport packaging from ORBIS has brought significant financial and operational benefits to many world-class companies across several industries. By design, reusable bulk containers, pallets and dunnage are used repeatedly during their service life. They can be recovered, recycled, and reprocessed into new packaging products at the end of their life without entering the solid waste stream – representing a truly circular solution.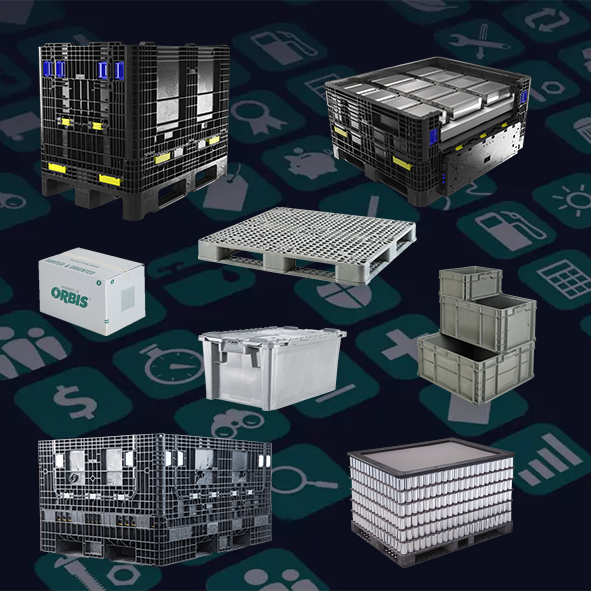 Engineering Services
Our standard reusable packaging containers allow for reusability and accommodate a wide variety of dunnage. ORBIS Sales Engineers provide design capabilities and expertise to provide a fully integrated solution. We work directly with our customers to analyse their needs and recommend a customised solution to meet the requirements specific to the application. With dedicated professional engineers on-site or working remotely, we conduct audits, coordinate reviews, and support packaging programs to identify efficiencies and cost savings. As a result, ORBIS acts as a complete service provider supplying everything from tracking and design to maintenance and testing.
And there is more to an efficient supply chain than the packaging itself. ORBIS goes to the next level with Reusable Packaging Management Solutions. In North America, this suite of services makes sure customers have the right packaging when and where they need it – as cost effectively as possible.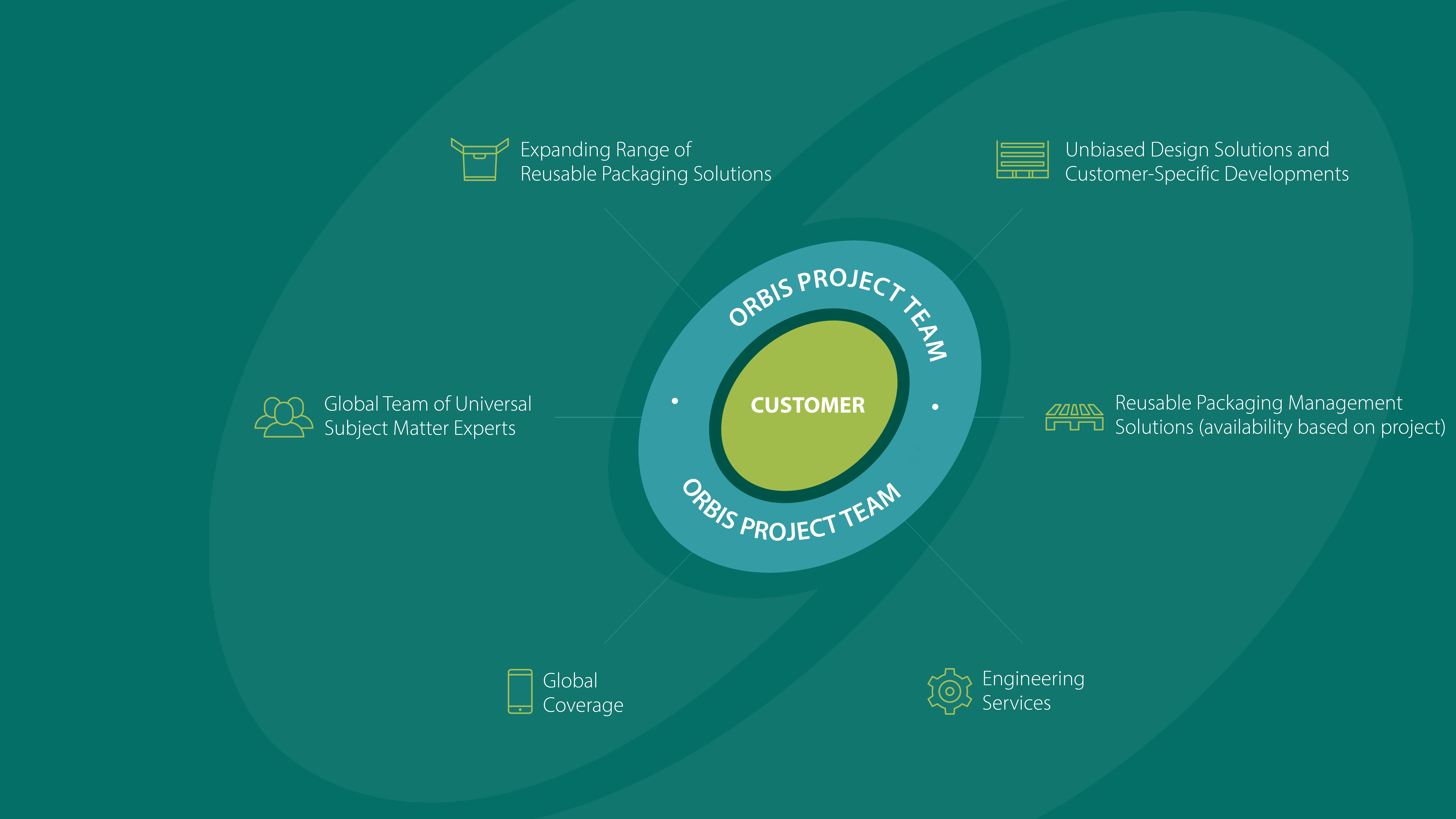 Our Areas of Expertise
INDUSTRIAL
Life cycle assessments to compare packaging solutions (e.g. cost savings, CO2 reduction)
Implementation of reusable packaging programs in existing supply chains
Standard and customised container development with in-house dunnage design capabilities
Individual trainings on site and handling/maintenance guidelines based on individual requirements
DANGEROUS GOODS
Durable packaging solutions based on standard footprints with customised protective dunnage
Qualified consulting and engineering services according RID/ADR
Project management (from development phase to comprehensive testing and certification)
Execution of UN-certification process for solid dangerous goods
RETAIL SUPPLY CHAIN (RSC)
Life cycle assessments to compare packaging solutions (e.g. cost savings, CO2 reduction)
Large selection of total system solutions (including pallets, layer pads and top frames)
Implementation of plastic pallets in existing supply chain processes
Supporting the shift from wooden pallets to plastic alternatives
Repair services and buyback option for an increased ROI
Once one of our products has entered the supply chain, our service doesn't stop. In the rare case of damages, our FLCs and pallets can be repaired easily and quickly on site. We offer original spare parts – from runners to sidewalls. Customers can repair the packaging themselves by following our clear guidelines or have us take care of everything. Handling guidelines and training literature are available for all maintenance practices.
At the end of the service life of our load carriers, we offer to buy back the plastics for the material value, considerably reducing the net present value. For an increased ROI, customers can use the credit to buy new load carriers. We recycle the plastic raw materials and reprocess them into new packaging products. On the customer side, no disposal effort and costs are necessary.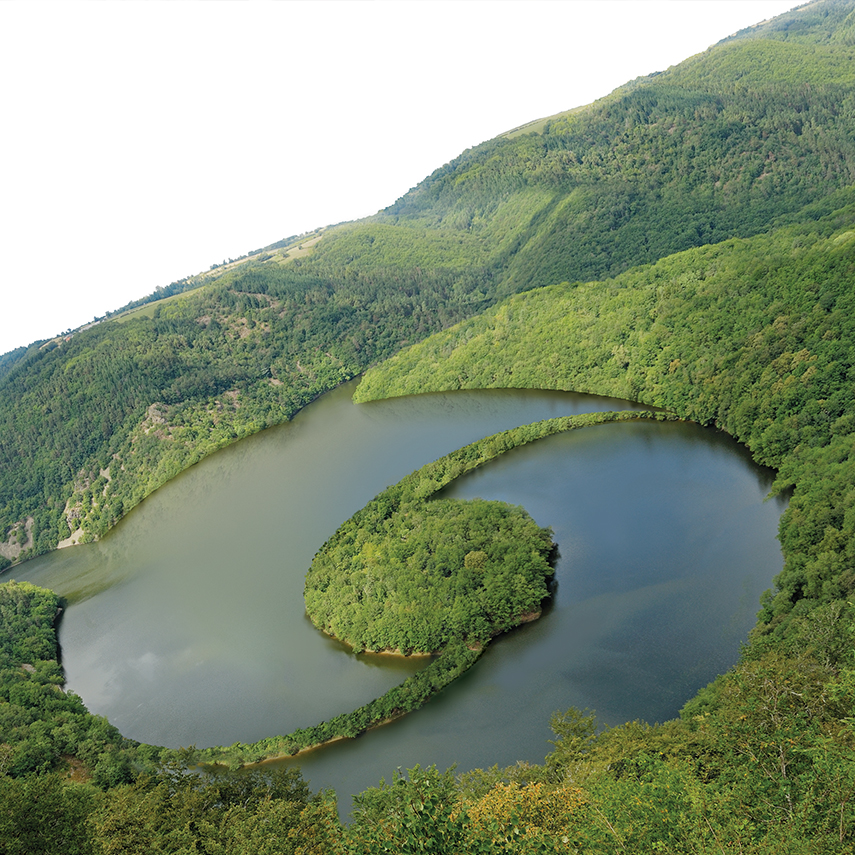 A better way
In support of achieving a better way for all supply chains, we deliver an industry-leading range of products and services through more than fifty locations in the US, Mexico, Canada and Europe. Our packaging experts analyse, design, and create reusable packaging programs that will maximize your return on investment and reduce your impact on the planet. Continuous improvement is part of our DNA. Our global subject matter experts help deliver results in your supply chain, not only for the challenges you face today, but the challenges emerging tomorrow.
As a steward of sustainability, ORBIS is committed to driving the circular economy and a better world for future generations through environmentally friendly product design, sustainable operations and material usage. A more sustainable business starts with the supply chain and how product and parts are stored, handled, transported and delivered. The circular economy concept — which is based on a continuous flow of product in the value circle — is the future of a successful, sustainable supply chain. It focuses on designing out waste (reduce), keeping products in use (reuse) and regenerating natural resources (recycle/renew).
One of our key priorities: Employee Engagement
At ORBIS, we take an integrated approach when meeting the needs of our customers. You have access to product experts, customer support professionals, design engineers, manufacturing experts and more. With an integrated team solving your problems, anything is possible. Employee engagement and development are a key priority for our company. We experience success when our engaged employees are willing hold themselves accountable to do their best work for their own satisfaction and the benefit of the company. Our grassroots training program ensures that our associates have access to the coaching and support needed to be successful in their roles.
More Articles in Our News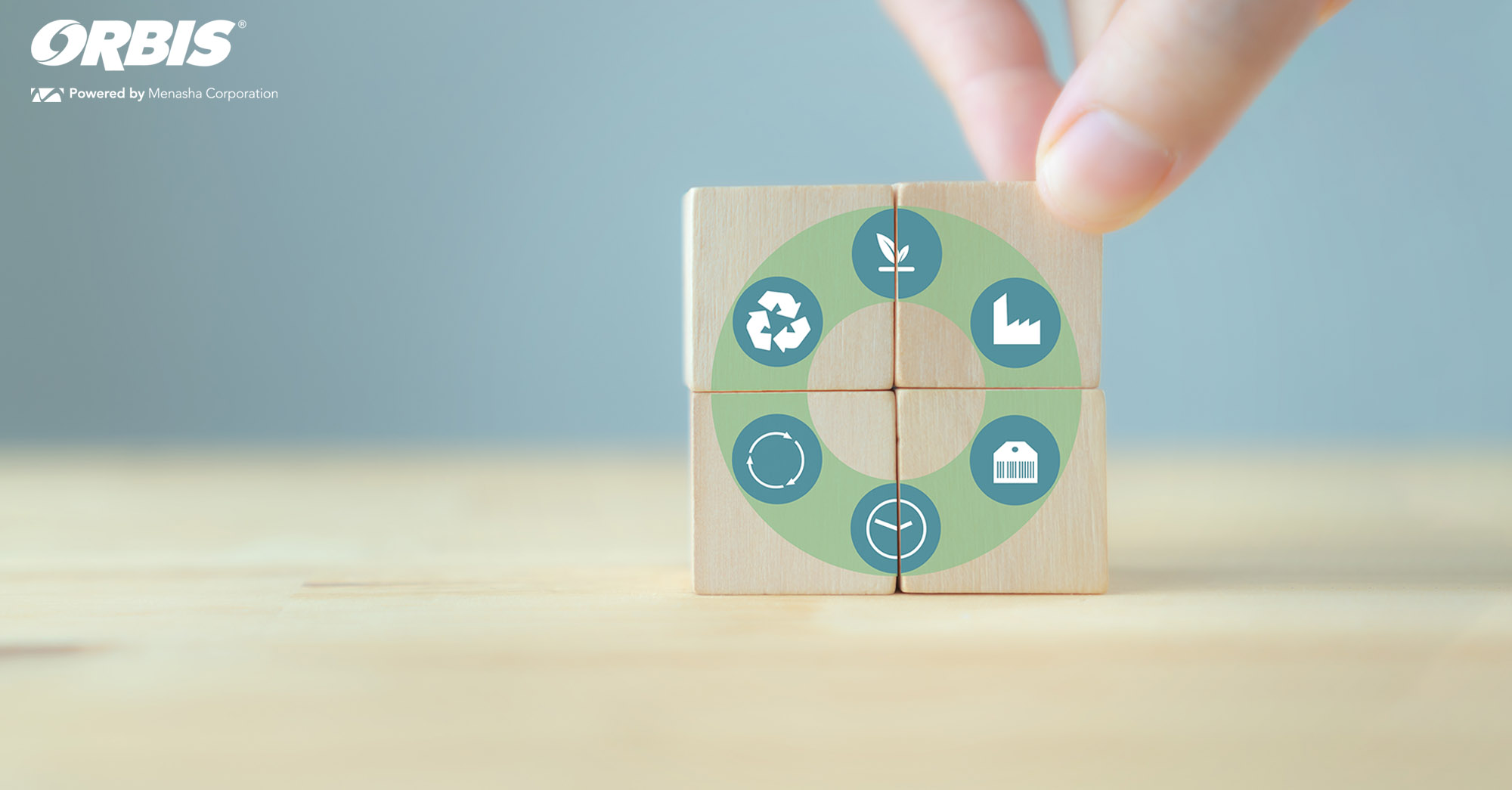 Comparing Single-Use and Reusable Packaging
Environmental concerns are paramount for companies today. Packaging solutions can enable companies to reduce the environmental footprint of their supply chains. To make informed packaging decisions and compare the impact of single-use and reusable packaging, companies can turn to packaging life cycle assessments ("PLCA"). PLCAs evaluate the environmental impact of packaging across its entire lifecycle. Here's how the concept of life cycle assessments aligns with today's sustainability initiatives.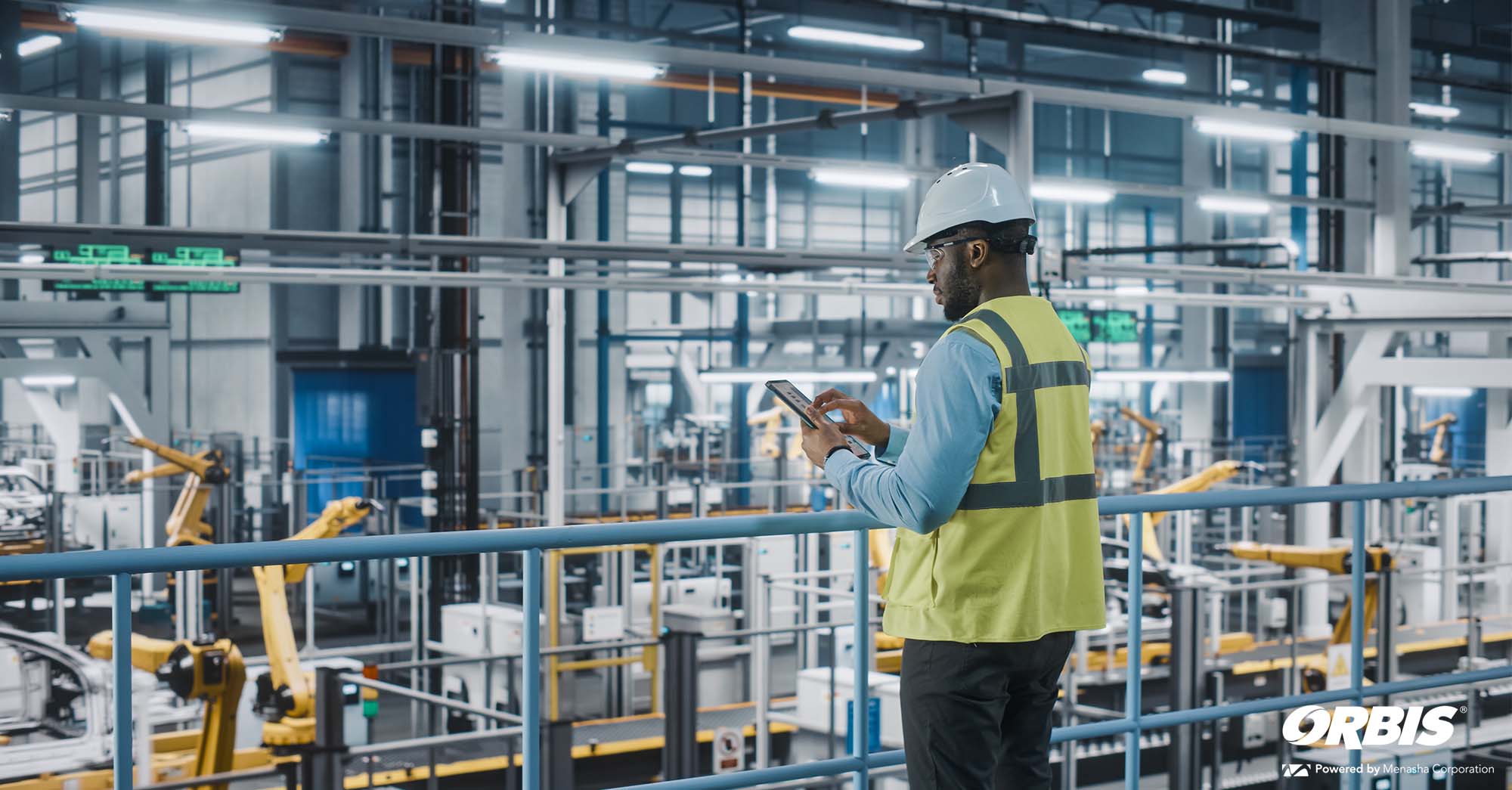 Embracing Automation in Logistics & Supply Chains
In a highly competitive business environment, companies across industries are looking to increase productivity and drive efficiency in their supply chains. One element that plays a crucial role in this automation revolution is: Packaging. Reusable plastic packaging is compatible with a wide variety of automated system requirements. And why is that? The key reasons come from its plastic construction. Hear about some of the benefits.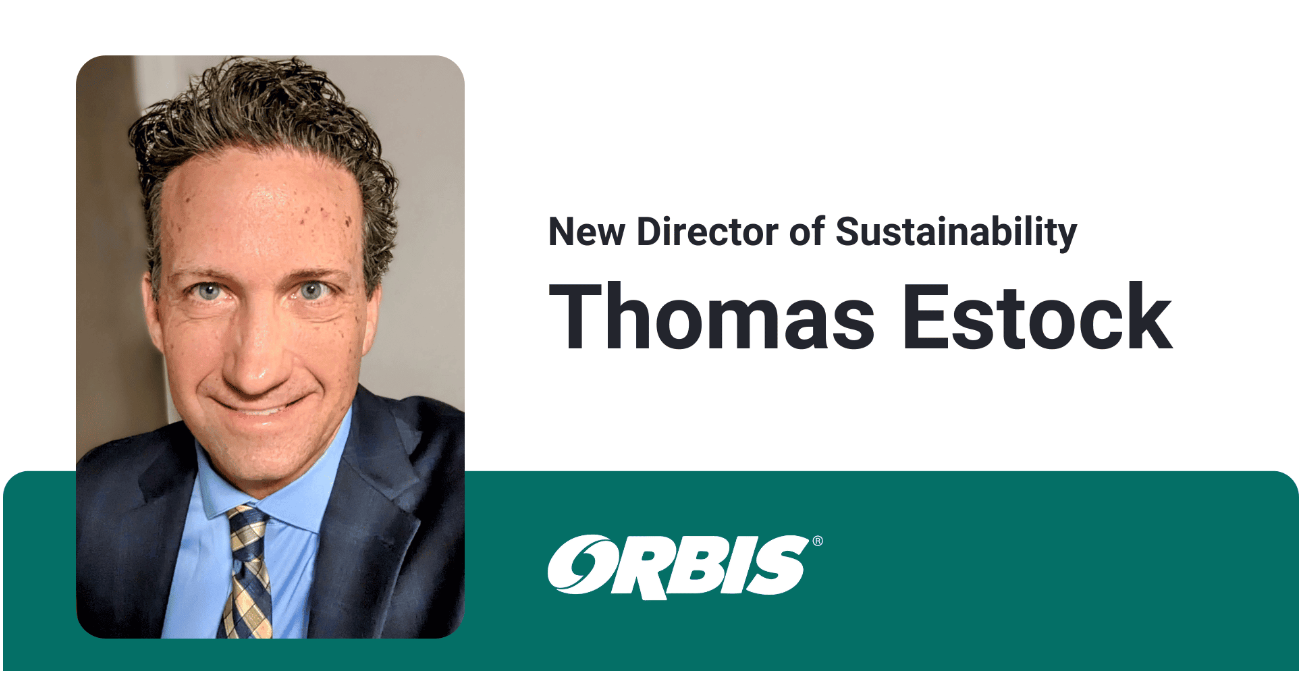 ORBIS Corporation Welcomes Thomas Estock As Director Of Sustainability
At ORBIS Europe, we understand the importance of reducing waste and minimising the use of resources in our customers' and our own operations. That is why ORBIS® Corporation has appointed Thomas Estock as its new Director of Sustainability. The position will focus on furthering sustainability efforts throughout the company, while helping customers improve their sustainability performance and meet their ESG goals with reusable packaging.