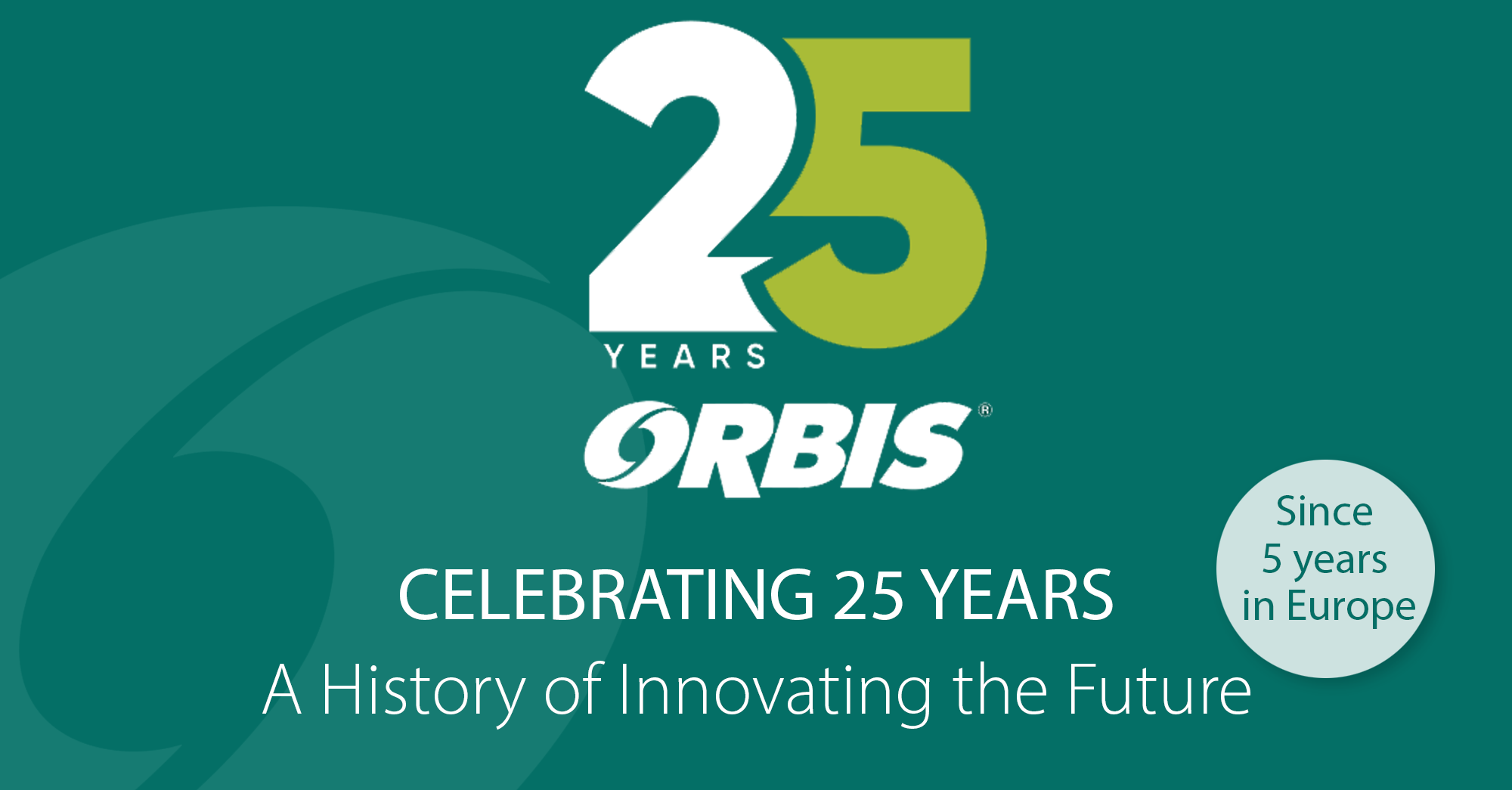 22 Dec

25th Anniversary
25 YEARS OF ORBIS CORPORATION
PACKAGING MANUFACTURER CELEBRATES 25th ANNIVERSARY AND 5 YEARS IN EUROPE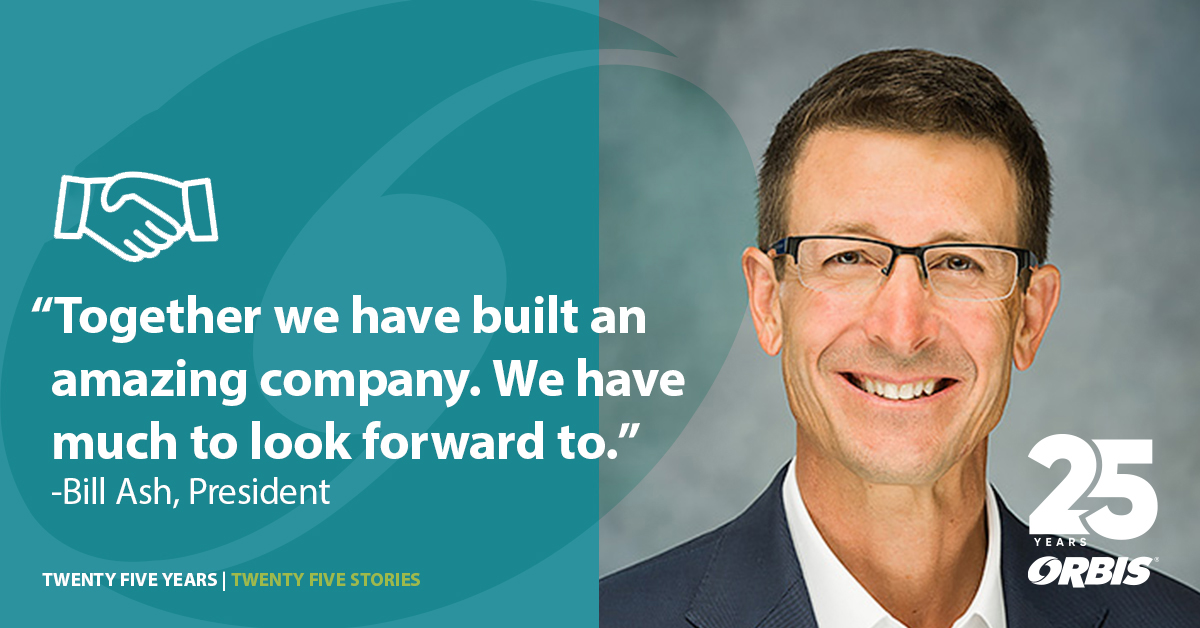 Twenty-five years ago, an international leader in reusable plastic packaging solutions was born. Menasha Corporation, established in 1849, combined LEWISystems®, Convoy® Plastic Pallets, WolPac and DuraPAK (Donray division) to create ORBIS Corporation. Launched in April 1996, ORBIS now has 14 manufacturing plants, 30-plus service centers and 3,000 employees across North America and Europe.
Since its inception, ORBIS has helped world–class customers move their product faster, safer and more cost-effectively through its reusable plastic packaging solutions. "It's amazing how far we have come," said Bill Ash, president at ORBIS. "From the roots of four small companies has grown an industry leader." Built upon its parent company's commitment to environmental stewardship, sustainability is embedded into ORBIS' business model. ORBIS is committed to driving the circular economy and working toward a better world through environmentally friendly products, operations and material usage — for the next 25 years and beyond.
"We recognize that supply chain managers have a lot of challenges – two of the biggest being finding sustainable packaging solutions and meeting e-commerce demands," said Bob Petersen, VP of marketing and product management at ORBIS Corporation. "That's why we're focused on meeting customer needs by delivering reusable packaging solutions that streamline product flow, while supporting the circular economy concept."
Thank you to our associates, communities and partners who have made ORBIS what it is today. To celebrate our 25th anniversary as ORBIS Corporation, here are a couple of stories that have made us what we are today.
ORBIS Leads in Automotive Packaging
The ORBIS® Corporation we know today has strong roots in the automotive industry. What started out as a Wisconsin-based reusable packaging company, working with a few automotive OEMs in Michigan, quickly grew into a global leader that supports every automotive OEM in North America, and most automotive OEMs worldwide. Rewinding 25 years, ORBIS started its growth in automotive with two core customers in the "big three" OEMs in Detroit, focusing heavily on hand-held containers. In fact, ORBIS was the first to develop a hand-held straight-wall container for the automotive industry: the StakPak® tote.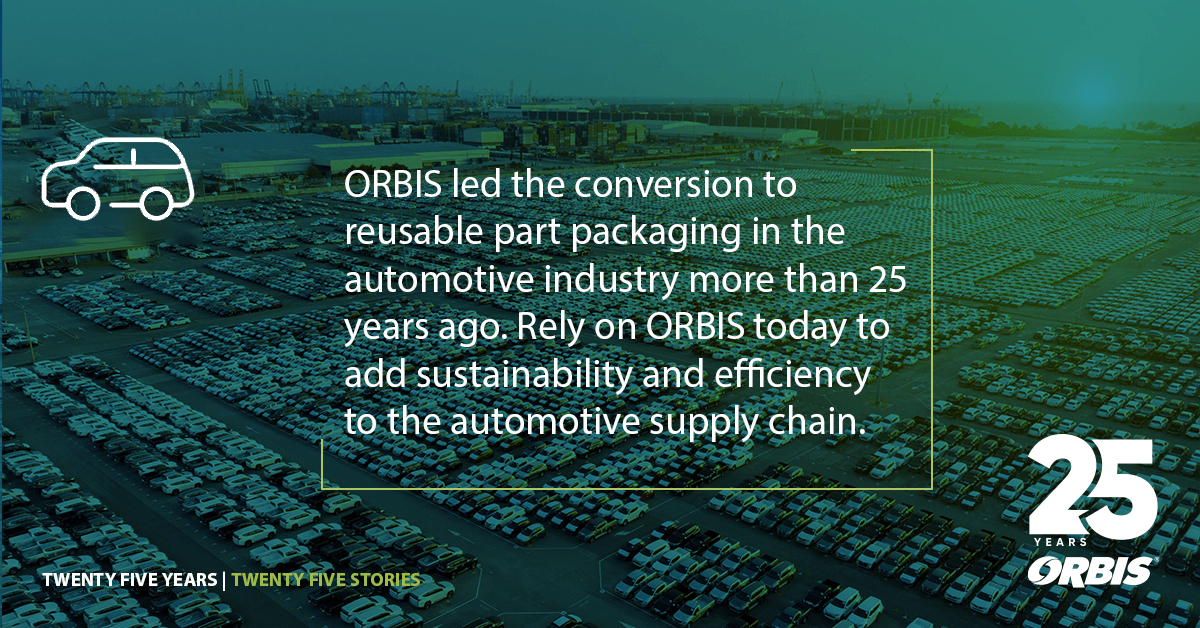 Year over year, ORBIS added complementary products to its automotive packaging portfolio. Today, ORBIS has packaging solutions in all forms, including foldable large containers and custom dunnage. In its tenured history, ORBIS has found ways to continue to differentiate through its product and service offerings. With continued product expansion and service offerings, ORBIS now operates as a global solutions provider supporting OEMs and tier suppliers throughout Canada, Mexico, South America and Europe.
Unparalleled Expertise
More than just a product and service specialist, ORBIS is a supply chain expert. Understanding the different touch points and how to plan for every stop in a part's journey helps ORBIS provide its customers with the best packaging recommendations and the highest level of part protection. With products, services and custom solutions, ORBIS has the largest global portfolio of products and services to offer its customers truly unbiased solutions.
"Given our wide portfolio of solutions and experts, our customers know we're making the best possible recommendation for their operation. We listen to them and customize solutions to position them successfully for vehicle launches," said Scott Krebs, marketing manager at ORBIS Corporation. Looking to the future, automotive OEMs that want to remain competitive will look to their packaging to decrease waste, increase recyclability and reduce their environmental impact.
The ORBIS Priority: Unparalleled Customer Focus
After more than 170 years of experience in reusable packaging, taking care of our customers is still the top priority. Understanding, listening to and taking care of our customers has been paramount to our business and people. So much so that ORBIS takes tremendous pride in taking care of our customers. In 2007, ORBIS began formally surveying its customers on their levels of satisfaction, loyalty and advocacy. We ask about their experience with our company and products with the singular purpose of doing better for our customers. This survey has now evolved to an online customer satisfaction survey that is sent to customers after every order.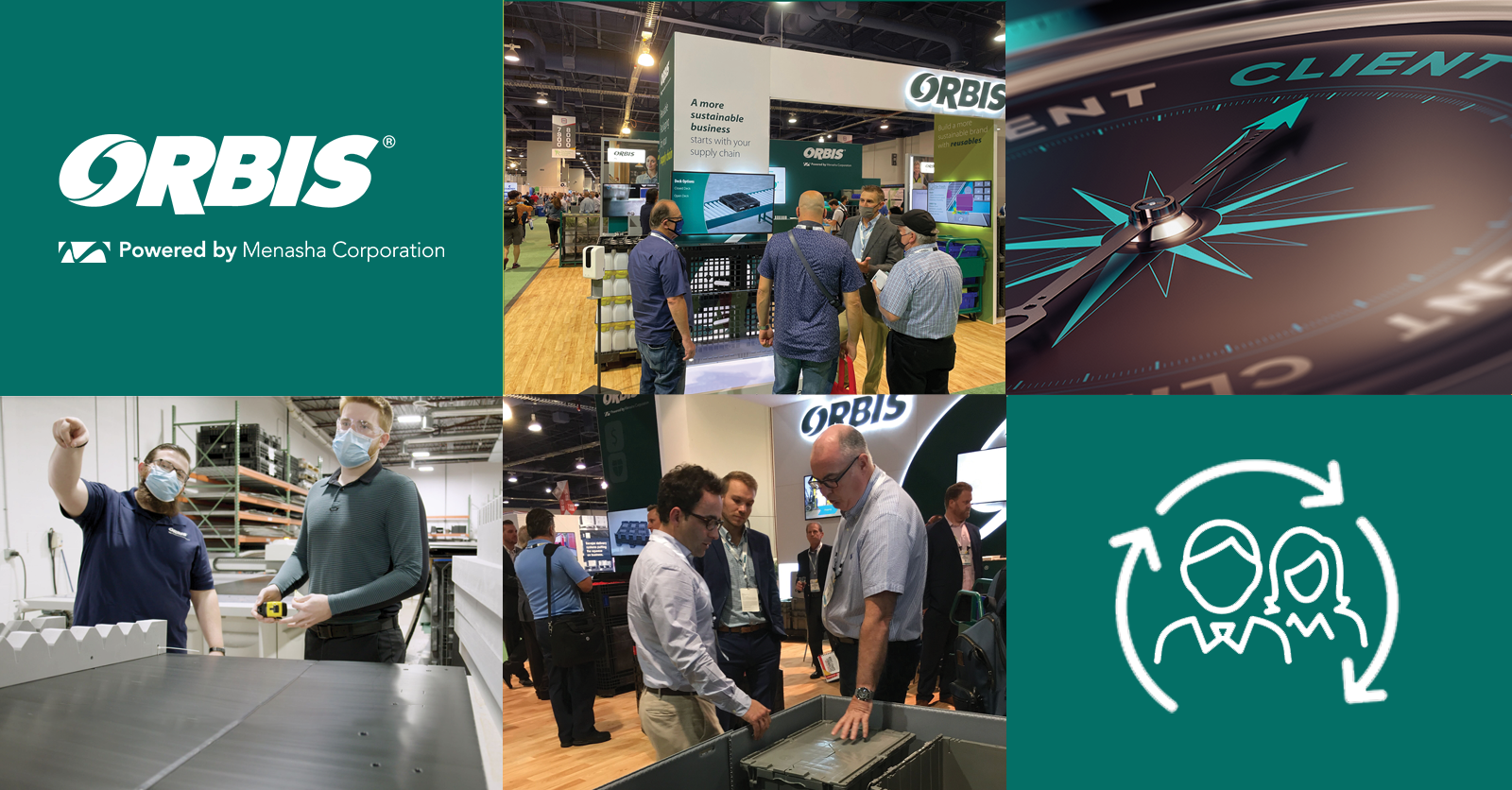 The survey is just one aspect of listening to our customers. With associates located in the United States, Latin America, Canada and Europe, a global team works together to provide local support – from custom product development to innovating for the future. Our people are out there every day in customer plants, on video calls and on the phone, working to understand their supply chain in order to offer expertise and provide the best solution, and support, to meet and exceed their needs. We work with our customers to analyze their supply chain, design and implement a solution and evolve with them as their supply chain changes. At the end of the life of the packaging, ORBIS recovers and reprocesses it back into useful product. Truly a circular solution.
Hallo, Europa!
2016 marks another milestone for ORBIS® Corporation with the opening of its European HQ in Cologne, Germany. This expansion ensured ORBIS could continue to support its loyal global customer base and marks the fourth country wherein the company operates.
Today, ORBIS Europe has successfully established its European product portfolio, including the GitterPak®, a collapsible pallet box designed to replace metal gitterboxes; and the IonPak®, the first bulk reusable packaging solution that's UN-certified to safely transport and protect solid dangerous goods, e.g. for lithium-ion battery packaging. Project teams consisting of engineers and project managers support customers along the entire process – from development to certification of their packaging solution.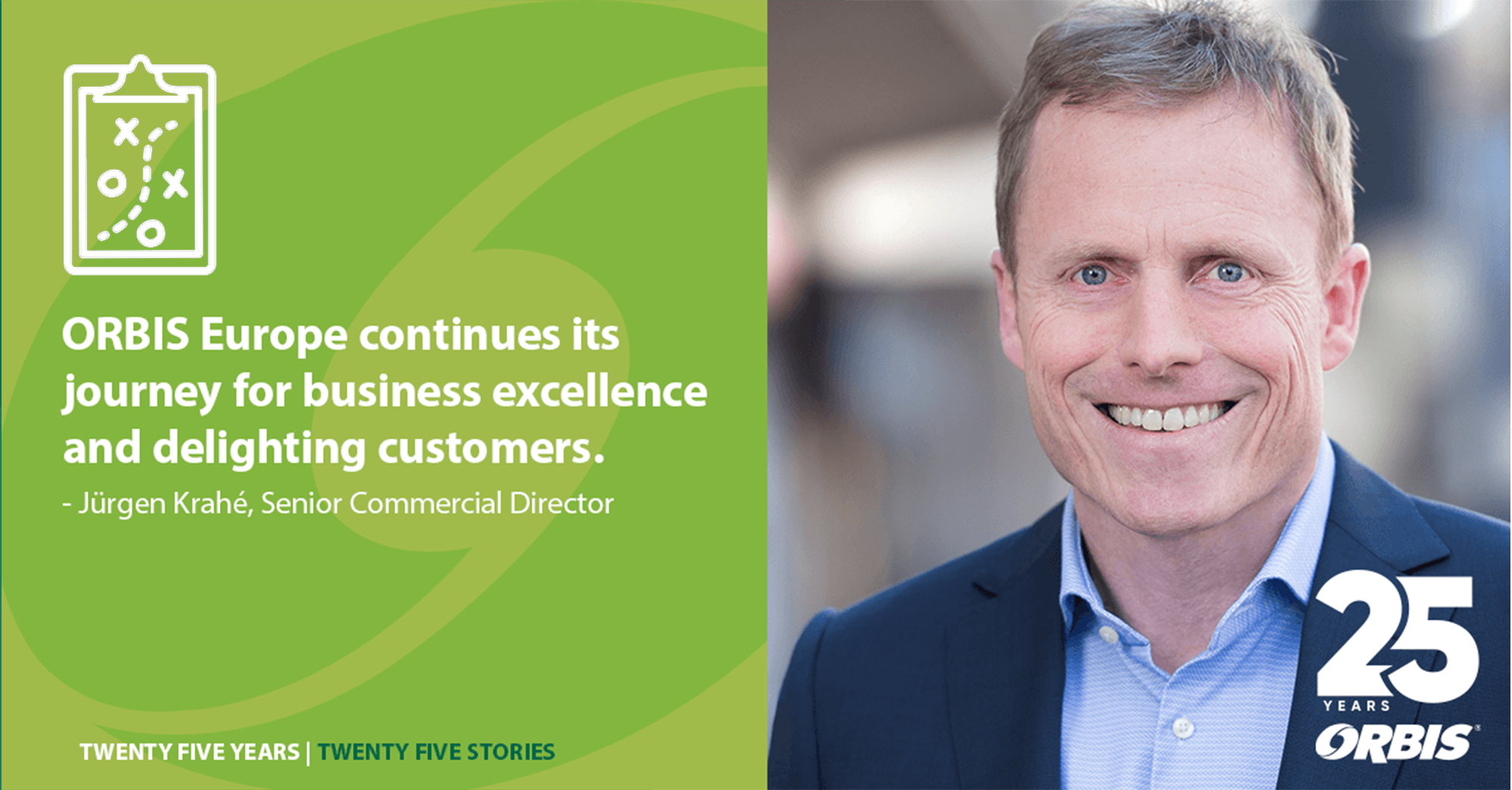 The local team continues to grow. At the end of 2019, ORBIS appointed Jürgen Krahé as senior commercial director to lead its expansion of reusable packaging in Europe, the Middle East and North Africa. "ORBIS Europe will continue its growth journey for business excellence and delighting customers by further expanding product range, organizational structure and value proposition," Krahé said. With its own offices, production tools and storage facilities in Germany and Belgium, the local team supports existing and new customers in a range of different industries.
If you need support on a packaging project, reach out to the ORBIS team any time.

    +49 2233 619 2072


   europe@orbiscorporation.com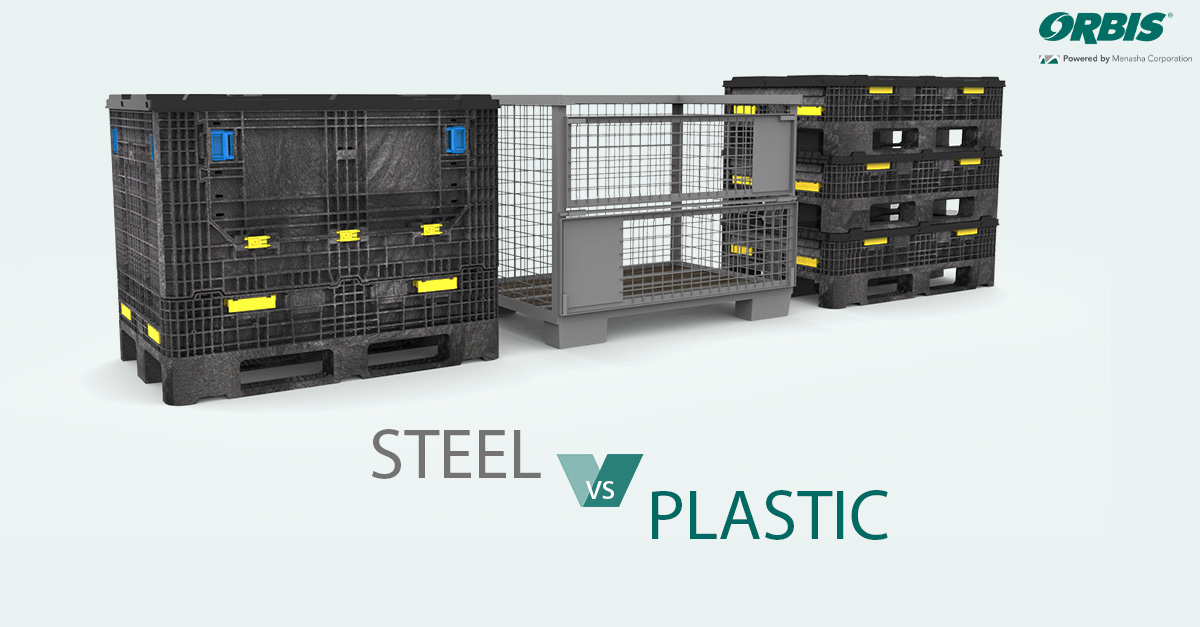 Steel vs. Plastic
In manufacturing industries such as automotive, steel packaging is still the go-to solution for transporting parts. They are robust, durable and have high weight capacities. But all these characteristics apply to plastic packaging, too. So, what are the differences? We compared both solutions one to one and here's what we found out.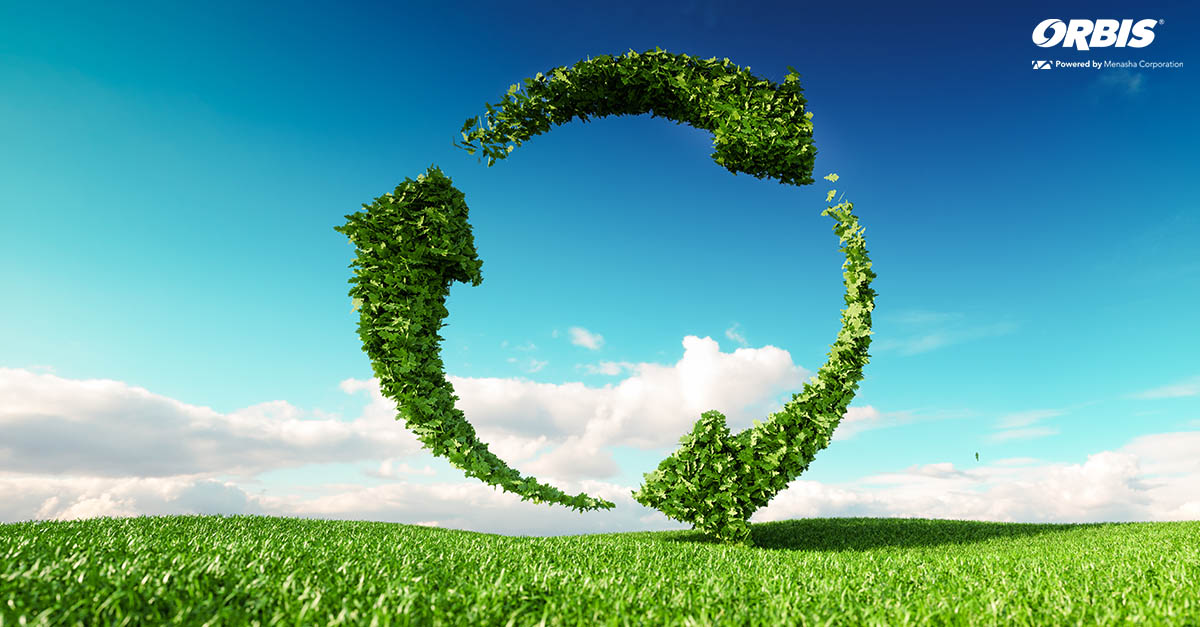 Building More Efficient Supply Chains with Reusables
Due to economic and political crises, global supply chains are more fragile than ever. At the same time, companies are dealing with increasing consumers' expectations for sustainability initiatives. The supply chain is a good place to start when looking to improve efficiency and sustainability in the business. Learn more about the benefits that reusables can bring to your supply chain.