14 Jun

Euro Pallets
Plastic Euro Pallets 1200 x 800
Extremely robust with a long service life – The ORBIS Euro pallets have a European standard footprint of 1200 x 800 and can therefore be used flexibly in different industries all over the world. Due to the robust all-plastic design, Euro pallets are suitable for a wide range of applications while bringing increased efficiency sustainability to the supply chain. Usage in racks is possible thanks to hollow channels that make the plastic pallet more rigid and solid. The Euro pallet is available as Hygienic pallet with increased hygienic properties and FDA-compliant materials that lower the risk of contamination.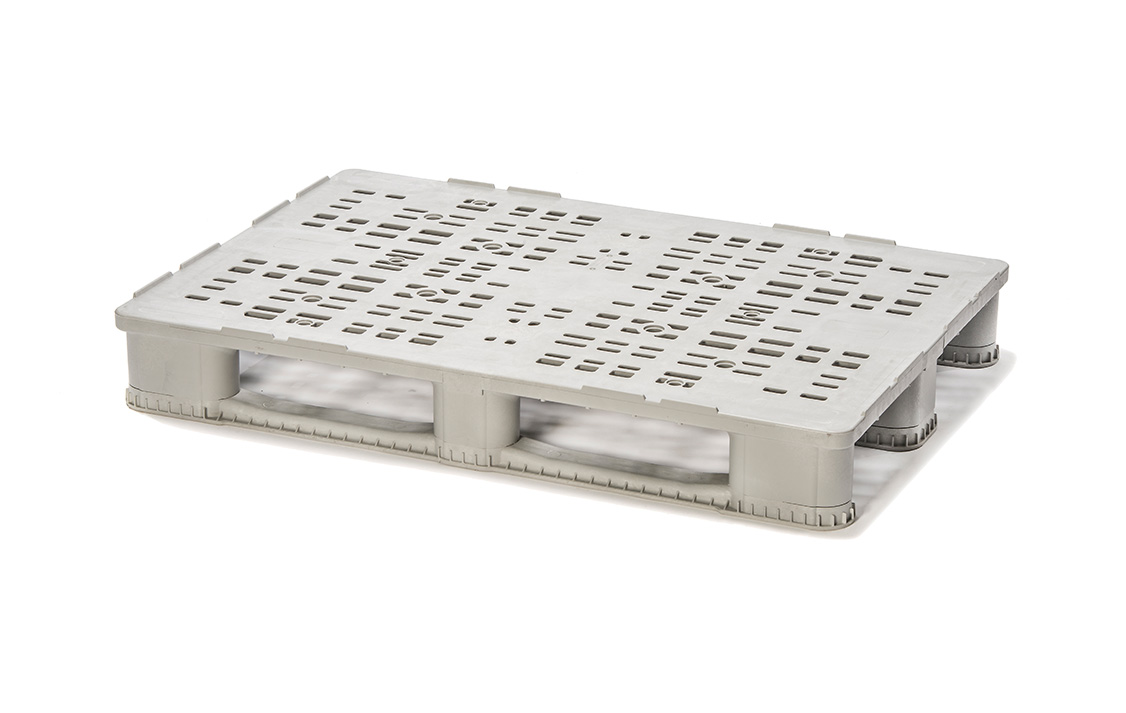 Durable 3-Runner Euro Pallet
The ORBIS Europe Euro pallets are made of impact-resistant PP using a gas-assist technology which makes them suitable for applications with high rotations. Internal hollow channels, solid runners, double-walled recessed blocks and a durable design – all that leads to a very robust plastic pallet with a long service life.
Euro pallet made from high-quality plastic
Standard European 1200 x 800 footprint
Durable one-piece structure
Popular footprint
Rounded runners improve handling with a fork truck
Anti-slip options available
Customer-specific labeling/marking available
| | |
| --- | --- |
| Dimensions: | 1200 x 800 x 157 |
| Weight: | 18 kg |
| Load Capacity, static: | 4000 kg |
| Load Capacity, dynamic: | 2000 kg |
| Load Capacity, racking: | 1000 kg |
| Bottom Configuration: | 3 Runner |
| Deck Options: | open / closed deck |
The Hygienic pallet with European standard footprint (1200×800) shows the perfect balance between performance and hygiene requirements. The fully closed pallet has no cavities and is therefore easy to clean as dirt cannot accumulate. The hygienic pallet is part of the portfolio of plastic euro pallets and can be integrated into existing processes and supply chains due to its standard dimensions. Ergonomic openings at all four sides make the Hygienic pallet easy to handle with a fork lift.
Manufactured from food-grade HDPE
Reduced risk of product contamination
Smooth surface
Non-porous, easy to clean
Stackable
Available in FDA-compliant material
Available in fire-retardant materials
| | |
| --- | --- |
| Dimensions: | 1200 x 800 x 155 |
| Weight: | 17-19 kg |
| Load Capacity, static: | 4000 kg |
| Load Capacity, dynamic: | 2000 kg |
| Load Capacity, racking: | 1000 kg |
| Bottom Configuration: | 3 Runner / 9 Feet |
| Deck Options: | Closed Deck |