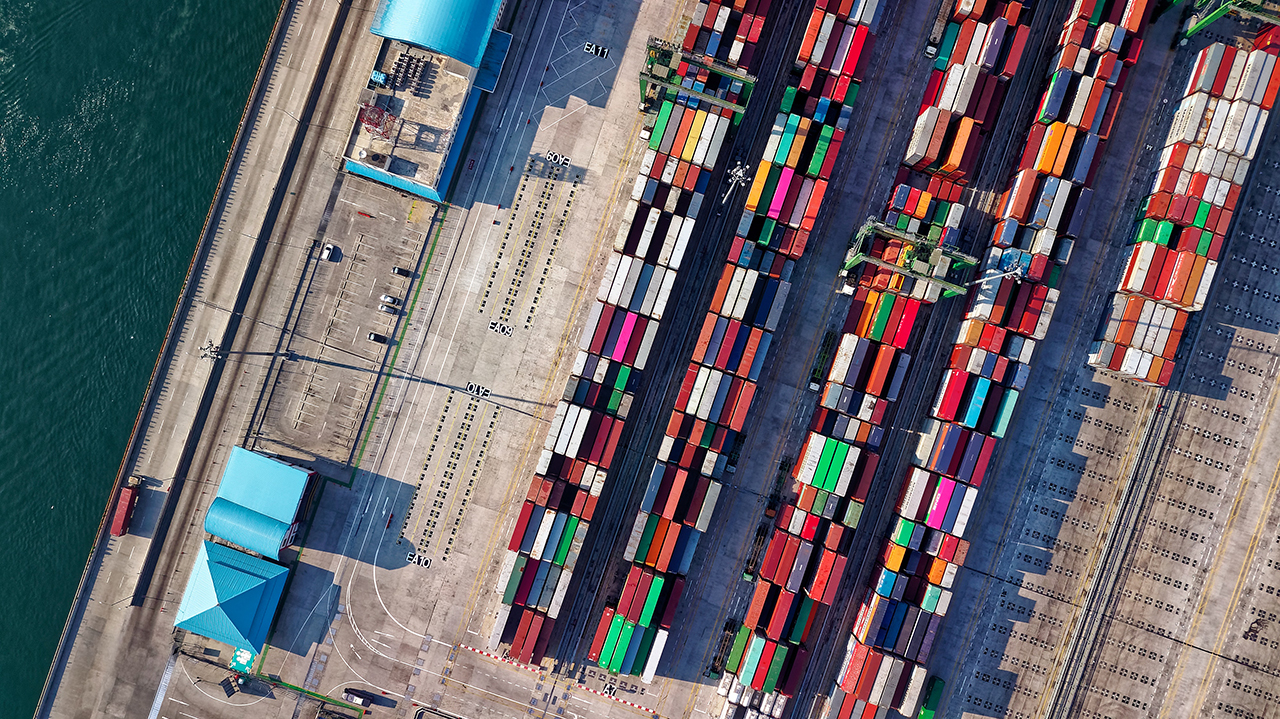 17 Jun

RL-KLT

Benefits of the Plastic RL-KLT:
Small load carrier in VDA standard
Flexible applications in different industries (e.g. automotive)
Reusable, Recyclable, Sustainable
Robust, durable, stackable, efficient
Easy to clean, hygienic properties
ESD-safe materials available
Customer-specific labeling available
Customizable inner packaging available
Integration in automated systems possible
ORBIS Small Load Carrier: VDA RL-KLT
Small Reusable Plastic Container
The RL-KLT series is a portfolio of small load carriers (Kleinladungsträger) standardized by the German VDA Association. The VDA Plastic RL-KLT is suitable for different applications, but mostly finds application in automotive and supplier industries. The plastic totes are made from high quality plastics (PP) to ensure durability and stability. They are reusable over and over and will be recycled at the end of their service life. Reusability and recyclability of the small load carriers help to make the automotive supply chain more sustainable and more efficient.
The VDA-RL-Small Load Carrier is rated for low to medium duty. It has bracing on the sides as well as a smooth bottom with water drainage holes. Due to the special manufacturing process, RL-KLTs are extremely durable and stack securely on top of each other. VDA-RL-KLT are manufactured in standardized sizes and with several openings and starting points, which makes them suitable for integration in automated logistics systems. Outside dimensions range from 300 x 200 x 147 mm to 600 x 400 x 280 mm with internal volume ranging from 5,1 l to 51,2 l. Choose the right size of VDA KLTs to improve processes and optimize your supply chain.
All plastic KLTs are available in different dimensions and in ESD-safe materials. Accessories such as customized inner packaging and protective lids are optional.
Specifications (All dimensions in mm, unless otherwise indicated)
| | | | | | | | |
| --- | --- | --- | --- | --- | --- | --- | --- |
| Modell RL-KLT VDA CERTIFIED | RL-KLT 3147 VDA | RL-KLT 4147 VDA | RL-KLT 4213 VDA | RL-KLT 4280 VDA | RL-KLT 6147 VDA | RL-KLT 6213 VDA | RL-KLT 6280 VDA |
| Outside Dimensions (L x W x H) | 300 x 200 x 147 | 400 x 300 x 147 | 400 x 300 x 213 | 400 x 300 x 280 | 600 x 400 x 147 | 600 x 400 x 213 | 600 x 400 x 280 |
| Inside Dimensions (L x W) | 243 x 162 | 345 x 260 | 345 x 260 | 345 x 260 | 544 x 359 | 544 x 359 | 544 x 359 |
| Internal Height | 129,5 | 129,5 | 198 | 260 | 129,5 | 198 | 262 |
| Internal volume to fill line (liters) | 5,1 | 11,6 | 17,8 | 24,1 | 25,3 | 38,7 | 51,2 |
| Weight (kg) | 0,57 | 1,08 | 1,42 | 1,7 | 1,82 | 2,27 | 2,67 |
| ESD Material Available | Yes | Yes | Yes | Yes | Yes | Yes | Yes |
| Material | PP | PP | PP | PP | PP | PP | PP |
| Pieces per 80 x 120 Export Pallet | 360 | 180 | 120 | 90 | 90 | 60 | 45 |
| Pieces per 100 x 120 Export Pallet | 320 | 160 | 104 | 80 | 80 | 52 | 40 |
| 3m Mega Trailer (120×80 Pallet Loads) | 10,560 | 5,280 | 3,432 | 2,640 | 2,640 | 1,716 | 1,320 |
Spezifikationen (Alle Maße in mm, wenn nicht anders gekennzeichnet)
| | | | | | | | |
| --- | --- | --- | --- | --- | --- | --- | --- |
| Modell RL-KLT VDA | RL-KLT 3147 VDA | RL-KLT 4147 VDA | RL-KLT 4213 VDA | RL-KLT 4280 VDA | RL-KLT 6147 VDA | RL-KLT 6213 VDA | RL-KLT 6280 VDA |
| Outside Dimensions (L x W x H) | 300 x 200 x 147 | 400 x 300 x 147 | 400 x 300 x 213 | 400 x 300 x 280 | 600 x 400 x 147 | 600 x 400 x 213 | 600 x 400 x 280 |
| Inside Dimensions (L x W) | 243 x 162 | 345 x 260 | 345 x 260 | 345 x 260 | 544 x 359 | 544 x 359 | 544 x 359 |
| Internal Height | 129,5 | 129,5 | 198 | 260 | 129,5 | 198 | 262 |
| Internal volume to fill line (liters) | 5,1 | 11,6 | 17,8 | 24,1 | 25,3 | 38,7 | 51,2 |
| Weight (kg) | 0,57 | 1,08 | 1,42 | 1,7 | 1,82 | 2,27 | 2,67 |
| ESD Material Available | Yes | Yes | Yes | Yes | Yes | Yes | Yes |
| Material | PP | PP | PP | PP | PP | PP | PP |
| Pieces per 80 x 120 Export Pallet | 360 | 180 | 120 | 90 | 90 | 60 | 45 |
| Pieces per 100 x 120 Export Pallet | 320 | 160 | 104 | 80 | 80 | 52 | 40 |
| 3m Mega Trailer (120×80 Pallet Loads) | 10,560 | 5,280 | 3,432 | 2,640 | 2,640 | 1,716 | 1,320 |