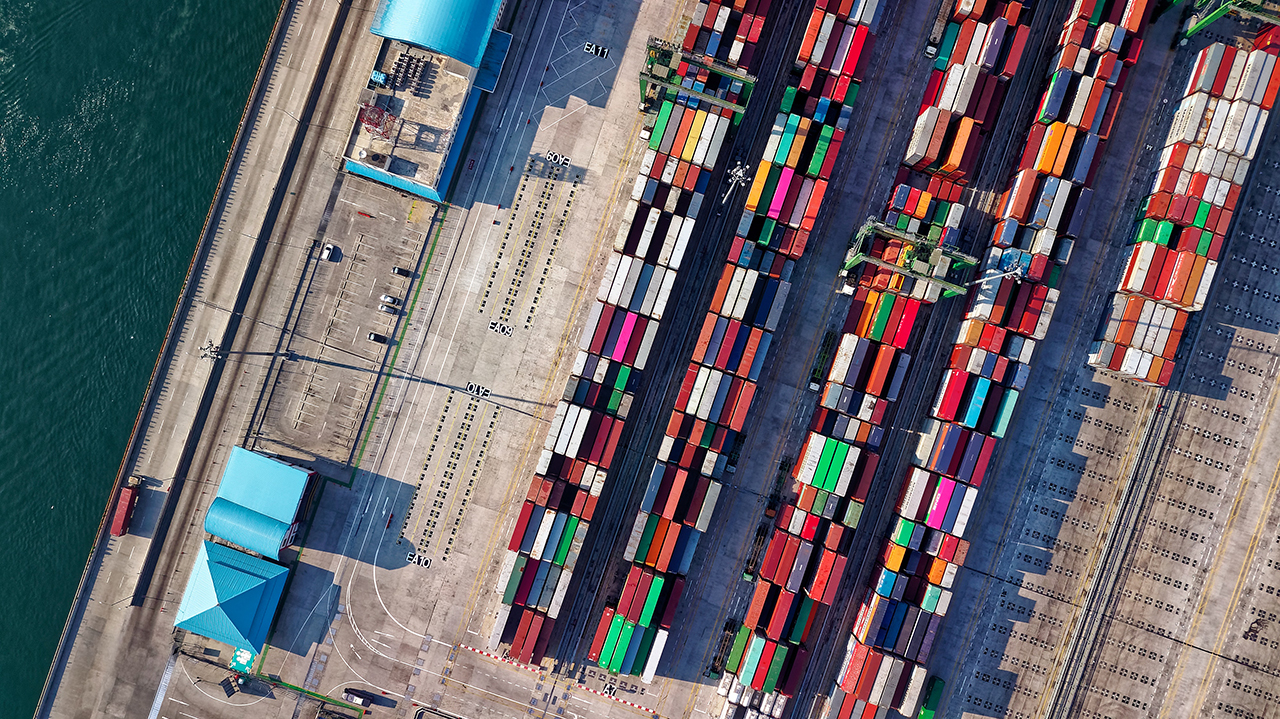 17 Jun

R-KLT

Benefits of the Plastic R-KLT:
Standardized small load carrier (VDA standard)
Single-wall design
All-plastic design (manufactured from PP)
Flexible application possibilities (e.g. automotive)
Reusable, Recyclable, Sustainable, Stackable
Easy to clean, hygienic
ESD-safe materials available
Customer-specific labeling available
Customizable inner packaging and dunnage available
Protective lids available
Seamless integration in automated systems
ORBIS Small Load Carrier R-KLT
Small Plastic Container – Reusable, Sustainable
The R-KLT series of small load carriers (Kleinladungsträger) is standardized by the German VDA Association and designed to fulfill the high requirements of automotive manufacturers and suppliers. All four walls of the VDA plastic R-KLT are closed to ensure full protection of the transported goods. Due to the special manufacturing process, R-KLTs are particularly durable and remain stable even in case of stronger impacts. Also, the composite base is reduced to improve stackability. Integration into automated logistics systems and handling are easy, due to a standard size, several target points and ergonomic handles.
The plastic totes are made from high quality plastics (PP). Therefore, the VDA small load carriers are extremely robust and durable. VDA KLTs with an all-plastic design are reusable over and over during their service life and recyclable improving sustainability in your company. Resistant to impacts and materials such as acids and brine – the small load carrier offers full protection of products. Moreover, smooth inner surfaces make cleaning very easy to increase hygienic properties. The outside dimensions of the VDA R-KLT range from 300 x 200 x 147 mm to 600 x 400 x 280 mm with an inner volume from 5,1 l to 48 l.
All small load carriers (KLT) are available in different dimensions, in ESD-safe (Electrostatic Discharge) materials and with optional lids and protective dunnage.
Specifications (All dimensions in mm, unless otherwise indicated)
| | | | | | | | |
| --- | --- | --- | --- | --- | --- | --- | --- |
| Model R-KLT VDA CERTIFIED | R-KLT 3215 VDA | R-KLT 4315 VDA | R-KLT 4322 VDA | R-KLT 4329 VDA | R-KLT 6415 VDA | R-KLT 6422 VDA | R-KLT 6429 VDA |
| Outside Dimensions (L x W x H) | 300 x 200 x 147 | 400 x 300 x 147 | 400 x 300 x 213 | 400 x 300 x 280 | 600 x 400 x 147 | 600 x 400 x 213 | 600 x 400 x 280 |
| Inside Dimensions (L x W) | 243 x 162 | 346 x 265 | 346 x 265 | 346 x 265 | 544 x 364 | 544 x 364 | 544 x 364 |
| Internal Height | 129,5 | 109,5 | 198 | 242 | 109,5 | 198 | 242 |
| Internal volume to fill line (liters) | 5,1 | 10 | 18,2 | 22,2 | 21,7 | 39,2 | 48 |
| Weight (kg) | 0,57 | 1,28 | 1,61 | 1,85 | 1,82 | 2,6 | 2,97 |
| ESD Material Available | Yes | Yes | Yes | Yes | Yes | Yes | Yes |
| Material | PP | PP | PP | PP | PP | PP | PP |
| Pieces per 80 x 120 Export Pallet | 360 | 180 | 120 | 90 | 90 | 60 | 45 |
| Pieces per 100 x 120 Export Pallet | 320 | 160 | 104 | 80 | 80 | 52 | 40 |
| 3m Mega Trailer (120×80 Pallet Loads) | 10,560 | 5,280 | 3,432 | 2,640 | 2,640 | 1,716 | 1,320 |
Spezifikationen (Alle Maße in mm, wenn nicht anders gekennzeichnet)
| | | | | | | | |
| --- | --- | --- | --- | --- | --- | --- | --- |
| Modell R-KLT | R-KLT 3215 | R-KLT 4315 | R-KLT 4322 | R-KLT 4329 | R-KLT 6415 VDA | R-KLT 6422 VDA | R-KLT 6429 VDA |
| Outside Dimensions (L x W x H) | 300 x 200 x 147 | 400 x 300 x 147 | 400 x 300 x 213 | 400 x 300 x 280 | 600 x 400 x 147 | 600 x 400 x 213 | 600 x 400 x 280 |
| Inside Dimensions (L x W) | 243 x 162 | 346 x 265 | 346 x 265 | 346 x 265 | 544 x 364 | 544 x 364 | 544 x 364 |
| Internal Height | 129,5 | 109,5 | 198 | 242 | 109,5 | 198 | 242 |
| Internal volume to fill line (liters) | 5,1 | 10 | 18,2 | 22,2 | 21,7 | 39,2 | 48 |
| Weight (kg) | 0,57 | 1,28 | 1,61 | 1,85 | 1,82 | 2,6 | 2,97 |
| ESD Material Available | Ja | Ja | Ja | Ja | Ja | Ja | Ja |
| Material | PP | PP | PP | PP | PP | PP | PP |
| Pieces per 80 x 120 Export Pallet | 360 | 180 | 120 | 90 | 90 | 60 | 45 |
| Pieces per 100 x 120 Export Pallet | 320 | 160 | 104 | 80 | 80 | 52 | 40 |
| 3m Mega Trailer (120×80 Pallet Loads) | 10,560 | 5,280 | 3,432 | 2,640 | 2,640 | 1,716 | 1,320 |